Focus on healing
while we focus on you.
Clinical Trials >
Learn how your cancer treatment might benefit from a clinical trial.


A cancer care plan
that's tailored to you.
A cancer diagnosis comes with many questions, chief among them "What are my options?" The answer to this important question can change drastically depending on who you turn to for care. At Arizona Oncology, we have the expertise, leading edge technology, and access to clinical trials that give our patients a full spectrum of treatment options for the critical care they so desperately need. When it's your time to ask the hard questions, turn to a provider with the right answers.
---

Oncology Physicians throughout Arizona

Arizona office locations
US Oncology Network affiliated independent physicians
FDA-approved cancer therapies
Clinical trials
in-session
---
Together: A better way
to fight cancer
Arizona Oncology is one of the largest cancer centers in Arizona. With more than 50 physicians devoted exclusively to providing comprehensive, compassionate and high-quality cancer care, Arizona Oncology specializes in:

Medical Oncology

>

Hematology

>

Radiation Oncology

>


Gynecologic Oncology

>

Clinical Trials

>


Genetic Risk Assessment

>

Patient Ancillary Programs

>
By your side the entire way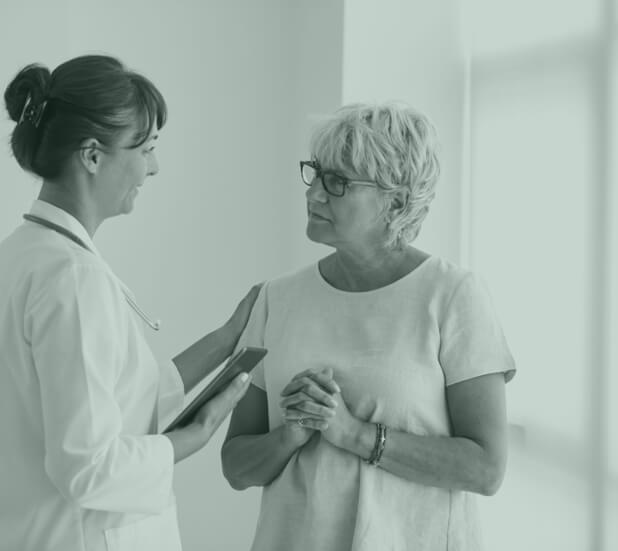 Starting Your Care
A cancer diagnosis is devastating. We are here for you. Find out what you can expect when starting your cancer treatment plan at Arizona Oncology.
Living With Cancer
Social and emotional support is available for cancer patients and their family.
After Cancer
Find a healthy path after your cancer treatments with these support services and resources.
Practice News
MAY 2
Dr. Davis, Radiation Oncologist, shares a personal story about his battle with cancer.
Although he had spent more than a quarter century studying cancer and treating patients, little could prepare Dr. Marshall Davis for all that would be ahead of him in back in 2011 ... MORE
---
APRIL 1
Dr. Vasireddy quoted on eatthis.com
"It really does save lives!" Concurs Sreekanth Vasireddy, MD, a medical oncologist and hematologist at Arizona Oncology: "There is no common symptom with all cancers, hence the importance of recommended cancer screenings such as mammograms, pap smears, colonoscopies, and low-dose CT chest for appropriate patients." ... MORE
Upcoming Events

Great Entertainment!

Join us to see your favorite events!


Check Back Later
On the blog
CANCER MANAGEMENT
Acupuncture, Massage and Other Touch Therapies for Cancer Patients
SUPPORT
Oncology Social Workers: Practical and Emotional Support On Your Cancer Journey
Find the support you
need from diagnosis to
post-treatment.
Visit our blog for more information on the
latest clinical trials and cancer studies as well as treatments, nutrition and support resources.
COLON CANCER
Most Colorectal Cancer Patients Won't Need a Colostomy After Surgery
Cancer care in your
neighborhood
Select a region to find a cancer specialist most convenient for you.
Northern Arizona
Phoenix
Tucson