Focus on healing
while we focus on you.
Clinical Trials >
Learn how your cancer treatment might benefit from a clinical trial.


A cancer care plan
that's tailored to you.
A cancer diagnosis comes with many questions, chief among them "What are my options?" The answer to this important question can change drastically depending on who you turn to for care. At Arizona Oncology, we have the expertise, leading edge technology, and access to clinical trials that give our patients a full spectrum of treatment options for the critical care they so desperately need. When it's your time to ask the hard questions, turn to a provider with the right answers.
---

Oncology Physicians throughout Arizona

Arizona office locations
US Oncology Network affiliated independent physicians
FDA-approved cancer therapies
Clinical trials
in-session
---
Together: A better way
to fight cancer
Arizona Oncology is one of the largest cancer centers in Arizona. With more than 50 physicians devoted exclusively to providing comprehensive, compassionate and high-quality cancer care, Arizona Oncology specializes in:

Medical Oncology

>

Hematology

>

Radiation Oncology

>


Gynecologic Oncology

>

Clinical Trials

>


Genetic Risk Assessment

>

Patient Ancillary Programs

>
By your side the entire way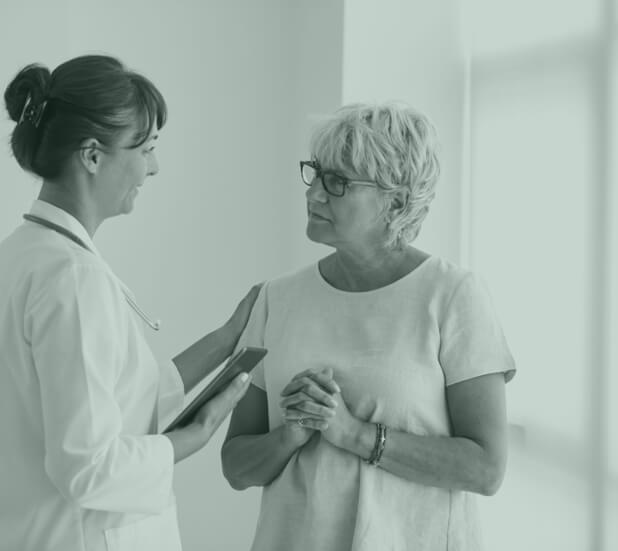 Starting Your Care
A cancer diagnosis is devastating. We are here for you. Find out what you can expect when starting your cancer treatment plan at Arizona Oncology.
Living With Cancer
Social and emotional support is available for cancer patients and their family.
After Cancer
Find a healthy path after your cancer treatments with these support services and resources.
Practice News
July 27
Dr. Nikhil Thaker Of Arizona Oncology Inducted Into American Brachytherapy Society Of Fellows .
Arizona Oncology is proud to announce Nikhil G. Thaker, MD, MHA, MBA, CMQ, DABR, DABPM, FABS, has been inducted into the 2022 class of the American Brachytherapy Society Fellows (FABS) ... MORE
---
June 21
Arizona Oncology opens latest practice in Scottsdale
Arizona Oncology, one of the largest cancer centers in the state with more than 70 physicians, has opened its newest location at 8415 N. Pima Road, suite 165, Scottsdale ... MORE
On the blog
10 Myths About
Genetic Testing
Deborah's Journey With Stage 4
Metastatic Breast Cancer
Find the support you
need from diagnosis to
post-treatment.
Visit our blog for more information on the
latest clinical trials and cancer studies as well as treatments, nutrition and support resources.
Nutritional Counseling - Navigating a Healthy Diet When You Have Cancer
Cancer care in your
neighborhood
Select a region to find a cancer specialist most convenient for you.
Northern Arizona
Phoenix
Tucson