Arizona Oncology has a team of dedicated clinical pharmacists that work directly with your doctor to ensure all your medications are filled safely and accurately.
In-Office Dispensing of Your Prescriptions
Arizona Oncology has a medically integrated prescription team ready to fill your oncolytic and supportive care needs. Our dispensing service is like a retail pharmacy, but with enhanced services and highly trained personnel, familiar with your individual cancer care. Our dedicated pharmacists and technicians are here to provide exceptional medication service, creating a seamless collaboration between all members of your care team. Receiving your cancer medications through this service allows our nurses and pharmacy team members to provide you with on-site education and answer any of your questions.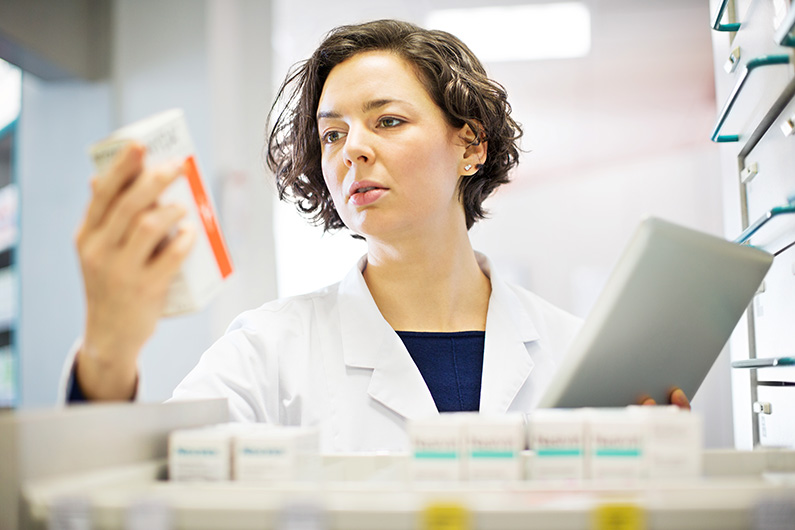 Your individualized, specialty-trained pharmacist is an integral part of your comprehensive care team. They will evaluate and coordinate medications with your other medical providers and pharmacies to reduce incompatibilities so you can continue to take your medications as directed. Your pharmacist will serve as the primary source for medication-related information, ensuring you receive the right medications for your conditions.
In addition, our staff will manage your refills and follow up on medications while monitoring any symptoms, concerns or questions you may have. This allows enhanced tracking of side effects, treatment responses and coordination of your cancer care with your oncologist.
Advantages of Having an In-Office Dispensary
Specialty trained and board-certified pharmacists work directly with you, your oncologist and your other healthcare providers to ensure you are receiving the safest and most effective treatment
Direct phone and email contact with your oncology pharmacist if you have any questions
Medication therapy management services, including calls from your pharmacist to check in on you
Side effect management so you do not have to go to the ER or urgent care clinic
Provide assistance with financial support for your medications
Convivence of receiving your medications directly from your doctor and the care team who knows you
Prescription and Benefits Coverage
Our office can process prescription claims with most prescription benefits providers, including Medicare B and Part D. In some instances, our in-office dispensing service may be a more cost-effective option than retail or specialty pharmacies. Our team has access to your current insurance information and will investigate co-payment assistance resources. If necessary, we will work with you to match competitor's rates.
Your prescription may be available at the same time as your office visit. If not, we will call you to arrange a time for you to pick up your prescription or will arrange delivery of your medications to you.
A Team for Complete Care Only Offered at Arizona Oncology Associates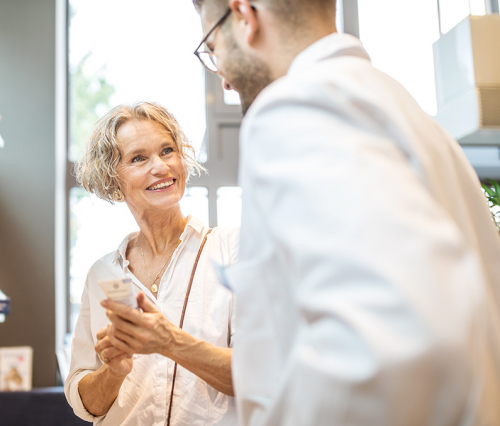 Your pharmacist is an essential member of your cancer care team, working with your doctors to ensure you understand and can follow your treatment plan. Your personal pharmacist is a partner in this journey. They will expertly take on the prescription details, leaving you to focus on your recovery.
If you have questions for your Arizona Oncology Pharmacist, please email: AOA_Pharmacists@usoncology.com