March 13, 2023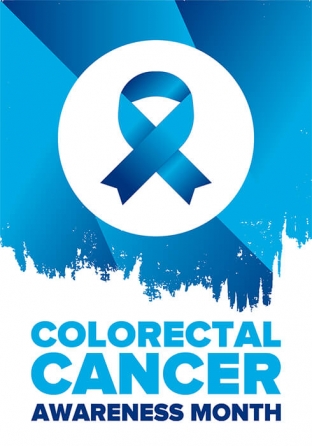 March is Colorectal Cancer Awareness Month. Incidences of colorectal cancer are rising in people under age 50. That makes it even more important for adults to understand their individual risk and take steps to be screened for colorectal cancer.
What is Colorectal Cancer?
Colorectal cancer is cancer that develops in the large intestine (colon) or the part of the large intestine that connects to the anus (rectum). Most colorectal cancers begin as polyps—small growths in the lining of the intestine. Polyps, even noncancerous ones, can be removed during a colonoscopy, which is why we say that colorectal cancer screening can also be preventive. Removing a polyp before it becomes cancerous is a cancer prevention strategy.