Talk to one of our cancer care specialists at a location near you.
REQUEST AN APPOINTMENT ONLINE

Prostate cancer is the second most common cancer among men in the US. The good news is it is one of the most survivable forms of cancer.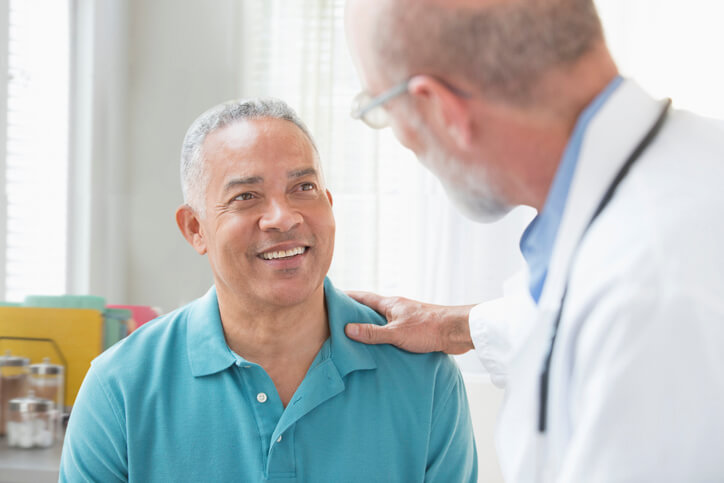 At Arizona Oncology, our team-oriented approach helps you navigate the ins and outs of your prostate cancer treatment. Whether it's getting a second opinion or developing a custom care plan, our staff of compassionate oncologists and nurses ensure you remain well informed and comfortable every step of the way.
If you or a loved one has recently been diagnosed with prostate cancer, choose a treatment center that offers leading edge technology, access to clinical trials, and above all a dedication to your unique treatment needs. Choose Arizona Oncology.
---
ADVANCED TECHNOLOGY
Treatment using leading-edge technology, including genetic testing and personalized therapy. Patients benefit from the expertise of a comprehensive approach including a weekly review board that meets to discuss the best, most individualized treatment option for our patients.
---
CLINICAL TRIALS FOR PROSTATE CANCER
Access to clinical trials that allow patients the ability to be among the first to benefit from new, and leading-edge therapies.
---
A DEDICATED CARE TEAM
Our world class team of nurses and support staff work with you and your oncologists to help ensure the most comprehensive and coordinated care possible.
---
---
Sign up to receive the latest
news from Arizona Oncology