Locations: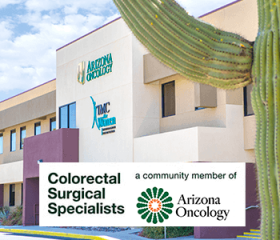 2625 N. Craycroft Rd., #200
Tucson, AZ 85712
View Map
Education & Credentials
College
Grand Canyon University
Board Certification
American Association of Nurse Practitioners
Languages
English
Biography
Susan Gabbard, MSN, FNP-C, RNFA is a family nurse practitioner and registered nurse first assistant who practices at Colorectal Surgical Specialists. She received her Bachelor of Science degree in nursing from the University of Arizona College of Nursing and her Master of Science degree in nursing from the College of Nursing at Grand Canyon University. Susan is board certified by the American Association of Nurse Practitioners.
Susan has 25 years of experience working in healthcare, and pursued nursing out of a desire to provide the best care possible to patients experiencing a difficult time in their lives. She began her career as a nurse's aide before becoming a registered nurse and, later, a nurse practitioner. She has worked in a variety of healthcare settings with patients of all ages, and now specializes in treating colorectal cancer and other colorectal diseases. Susan is trained to assist in robotic surgery and laparoscopic surgery.
Philosophy
Susan believes that healthcare should be based on care and respect. She strives to treat each patient as if they were her own family member. She believes every patient deserves compassionate, comprehensive care.
Personal
Susan is married with two daughters and one son. She enjoys spending time with her family, camping, reading, and enjoying the Arizona sun.