Locations: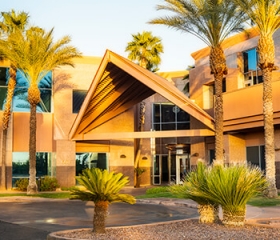 603 N. Wilmot Rd., #151
Tucson, AZ 85711
View Map
Education & Credentials
Medical School
Gandhi Medical College, India
Residency
Case Western Reserve University
Fellowship
Dartmouth-Hitchcock Medical Center
Board Certification
Medical Oncology and Hematology
Academic Honors & Professional Achievements
2011 - Fellow of the American College of Physicians (FACP)
Affiliations
American Society of Hematology
American Society of Oncology
American College of Physicians
General Medical Council, UK
Languages
English
Research/Publications
Impact of Comorbidities on Treatment Outcomes in Chronic Lymphocytic Leukemia: A Retrospective Analysis; Sudhir Manda, Spencer James, Rebecca Wang, Rajeev Krishnan and Alexey V. Danilov; American Society of Hematology, Blood® 2014 Vol. 124 No. 1312; Published online December 4, 2014.
Ibrutinib is an effective treatment of autoimmune haemolytic anemia in Chronic Lymphocytic Leukemia, Manda S, Dunbar N, Marx-Wood C R, Danilov A
Cocaine-induced thrombotic vasculopathy, John S, Manda S, Hamrock D., American Journal of Medical Sciences 2011 Dec; 342(6): 524-6
A rare case of primary ovarian lymphoma in patients with rheumatoid arthritis: Can we attribute this to tumor necrosis factor inhibitors?, Thota S, Manda S, Dahbar M, Daw M
Clinical Ovarian Cancer, Vol. 2, No. 2, 121-123, 2009, Temporal evolution of the characteristics of patients enrolled on phase I clinical trials, Dowlati A, Kundranda M, Manda S, Patrick L, Fu P
Investigational New Drugs, 2011 Apr; 29(2): 312-5
A phase I study of Rebeccamycin analog in combination with Oxaliplatin in patients with refractory solid tumors., Nock CJ, Brell JM, Bokar JA, Cooney MM, Cooper B, Gibbons J, Krishnamurthi S, Manda S, Savvides P, Remick SC, Ivy P, Dowlati A
Investigational New Drugs, 2011 Feb; 29(1): 126-30
Multi-institutional phase I trials of anti-cancer agents Dowlati A, Manda S, Patrick L, Remick S, Gibbons J, Fu P Journal of Clinical Oncology, Vol 26, No 12 (April 20), 2008: pp. 1926-1931
In The Media
Biography
Dr. Manda's areas of expertise are gastrointestinal cancers, which include colorectal, pancreatic, biliary, hepatocellular, gastric and esophageal cancers. He has a focused interest in the field of GI malignancies that includes detection and treatment of colorectal and other gastrointestinal neoplasms.
Malignant hematology is another area of special interest to Dr. Manda, and he is a member of the US oncology hematology committee. He is actively involved in both hematology and GI clinical trials through the US Oncology Network Research program.
Dr. Manda believes in a multidisciplinary approach for holistic patient care that includes integrated services such as working with a radiation oncologist, the patient's primary care doctor or specialist, diagnostic imaging, clinical research, genetic counseling, in-house lab work, social worker assistance, nurse navigation, patient support groups, nutrition counseling, and programs for survivorship.
Philosophy
I value getting to know my patients personally. I believe in active collaboration with patients and families to design individualized treatment plans that are based on the latest scientific data and tailored to their unique goals and values. It is important to me that I listen to and communicate with my patients unambiguously, discussing their treatment options and answering their questions in plain language, so that they have a clear understanding of their disease and are able to choose what is best for their needs. I want no patient to leave the office thinking they were rushed through their visit.
Personal
Outside work, I try to balance the joy and demands of raising two young girls.