Locations: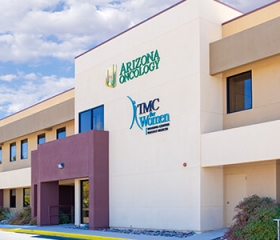 2625 N. Craycroft Rd., #100
Tucson, AZ 85712
View Map
Education & Credentials
College
University of Oklahoma
Medical School
University of Oklahoma
Residency
University of Colorado (Urology)
Board Certification
Radiation and Urology
Languages
English
Biography
Dr. Westmacott is originally from Tulsa, OK. After enlisting and serving in the Navy for four years, he attended the University of Oklahoma for undergraduate and medical school. He received a BS in Chemical Engineering, in 1982, and an MD degree, in 1986, from the University of Oklahoma.
He subsequently completed a residency in Urology, at the University of Colorado, in 1991. He worked as a urologist for Kaiser Permanente in Denver, CO, from 1991 to 2000. He re-trained in Radiation Oncology at the University of Arizona, from 2000–2004.
Dr. Westmacott is board certified, in both Urology and Radiation Oncology, although he no longer practices Urology. He is a Radiation Oncologist at Arizona Oncology's Craycroft office in Tucson.
He takes care of patients with all types of cancer, and has a particular interest in genitourinary cancers given his Urology background.
Personal
Outside of work, he enjoys cycling and visiting the kids in Colorado.