Locations: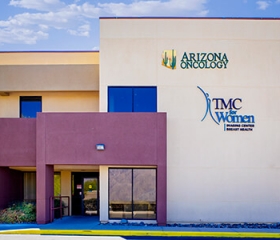 2625 N. Craycroft Rd., #201
Tucson, AZ 85712
View Map
Education & Credentials
Medical School
Jefferson Medical College
Residency
University of Arizona
Fellowship
University of Texas (UT) Southwestern Medical Center
Board Certification
General Surgery
Academic Honors & Professional Achievements
Fellow, American College of Surgeons
Participant, Surgeons as Educators course, American College of Surgeons
Dean's List for Excellence in Teaching
Affiliations
Association of Women Surgeons
Society of Surgical Oncology
American Society of Breast Surgeons
American College of Surgeons
Southwest Oncology Group
Association for Surgical Education
Association for Surgical Education Clerkship Director Committee
Languages
English
Research/Publications
Chapters in scholarly books and monographs
1. Neumayer, L, Viscusi, R; Assessment and Designation of Cancer Stage; pp 531-554; The Breast: Comprehensive Management of Benign and Malignant Disease; Elsevier Inc.; Philadelphia, PA; 2017; 5th edition
In The Media
Biography
Dr. Rebecca Viscusi is a breast surgical oncologist who has been practicing medicine since 2005. Specializing in surgical care for breast cancer patients, she was the first surgeon in the Tucson area to utilize radar localization to target cancer during a lumpectomy.¹ She is a Fellow of the American College of Surgeons and certified in ultrasound through the American Society of Breast Surgeons.
Dr. Viscusi has been published in multiple peer-reviewed journals and has delivered conferences, scholarly presentations, and seminars on the diagnosis and treatment of breast cancer and general medical education. She has served as a reviewer for the Annals of Surgical Oncology and the Journal of Surgery.
Highly involved in service and outreach, Dr. Viscusi has been a member of the Susan G. Komen board, Tucson Society of Women Physicians and the Tucson Surgical Society. She served as a faculty advisor for the Association of Women Surgeons.
Prior to joining Arizona Oncology in 2019, Dr. Viscusi served as associate professor of surgery for the Department of Surgery, Division of General Surgery, Section of Surgical Oncology at the University of Arizona College of Medicine. In addition, Dr. Viscusi is very involved in medical education and served as the director of the Medical Student Surgery Clerkship while at the University of Arizona.
1. Acoba, Elena, In Health-Breast Cancer: Better Ways to Detect and Treat, Tucson Lifestyle, 2017.
Philosophy
I strive to provide comprehensive, innovative, and compassionate care that is personalized for each individual patient. Being diagnosed with breast cancer can be a frightening and overwhelming experience. I am passionate about helping patients navigate through this process as easily as possible while providing the best care possible.
Personal
Dr. Viscusi is an Arizona native and a huge Arizona Wildcats fan. When not working, she enjoys spending time with her husband and two children as well as reading, spending time outdoors, and attending Arizona Wildcats basketball games.