Locations: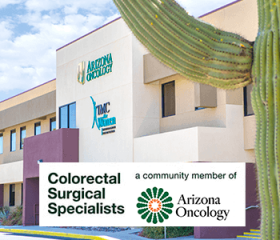 2625 N. Craycroft Rd., #200
Tucson, AZ 85712
View Map
Education & Credentials
College
Massachusetts Institute of Technology
Medical School
Columbia University
Internship
University of Minnesota
Residency
University of Minnesota
Fellowship
Rutgers University
Board Certification
General Surgery
Colon and Rectal Surgery
Academic Honors & Professional Achievements
New Jersey Society of Colon and Rectal Surgeons: Best Resident Presentation, 2009
Cassius Ellis Resident Teaching Award, 2008
Languages
English
Research/Publications
Louis E, Lee P, Quinn L, Marder K. "Dystonia in Huntington's Disease: Prevalence and Clinical Characteristics." Movement Disorders. 14(1): 95-101. 1999. PMID 9918350
Altman M, Lee P, Rich A, Zhang S. "Conformational Behavior of Ionic Self-Complementary Peptides." Protein Science. 9(6): 1095-1105. 2000. PMID 10892803
Goda S, Hiroshi H, Umehara H, Miyaji M, Nagano Y, Harakawa N, Imai H, Lee P, McCarthy JB, Ikeo T, Domae N, Shimizu Y and Iida J. "Matrix Metalloproteinase-1 Produced by Human CXCL12-Stimulated NK Cells." American Journal of Pathology. 169(2): 445-58. 2006. PMID 16877347
Iida J, Wilhelmson KL, Ng J, Lee P, Morrison C, Tam E, Overall CM, McCarthy JB. "Cell surface chondroitin sulfate glycosaminoglycan in melanoma: role in the activation of pro-MMP-2 (pro-gelatinase A)." The Biochemical Journal. 403(3): 553-63. 2007. PMID 17217338
Lee PK, Jarosek SL, Virnig BA, Evasovich M, Tuttle TM. "Trends in the incidence and treatment of parathyroid cancer in the United States." Cancer. 109(9): 1736-41. 2007. PMID 17372919
Lee PK, Windsperger AP, Wilson CM, McCarthy JB, Wasiluk KR, Rothenberger DA, Bullard Dunn KM. "The Effect of a Hyaluronan-Carboxymethylcellulose Membrane vs. Polyglactin 910 Mesh on Intra-Abdominal Tumor Formation in Mice." Diseases of the Colon and Rectum. 51(9): 1430-7. 2008. PMID 18418651
Dunn KM, Lee PK, Wilson CM, Iida J, Wasiluk KR, Hugger M, McCarthy JB. "Inhibition of hyaluronan synthases decreases matrix metalloproteinase-7 (MMP-7) expression and activity." Surgery. 145(3): 322-9. 2009. PMID 19231585
Lee PK, Wilkins KB. Condyloma and Other Infections Including Human Immunodeficiency Virus. Surg Clin N.Am. 90(1): 99-112. 2010. PMID 20109635
Valente MA, Valente SA, Forsthoefel KF, Lee PK, Aguilar PS. "Ectopic breast adenoma of the anal margin: an atypical presentation of anorectal pain." Tech Coloproctol. 17(5): 613-4. 2013. PMID 23229560
Biography
Peter Lee, MD, FACS earned his medical degree from Columbia University in New York, where he participated in the NIH Summer Research Fellowship. He completed his residency and internship in general surgery at the University of Minnesota in Minneapolis, MN before completing his colon and rectal surgery fellowship at Rutgers University in New Jersey. He is board certified in general surgery and colon and rectal surgery.
Dr. Lee treats cancer of the colon, rectum, and anus. He specializes in minimally invasive or robotic-assisted procedures for benign and malignant diseases in those areas, as well as surgery for inflammatory bowel diseases including ulcerative colitis and Crohn's disease. He also treats benign anorectal disease, including hemorrhoids, anal fistula, fecal incontinence, and anal dysplasia.
Before joining the Colorectal Surgical Specialists at Arizona Oncology, Dr. Lee practiced as a colon and rectal surgeon at Northwell Physician Partners in Huntington, NY, and OhioHealth Physician Group and Central Ohio Colon and Rectal Center, Inc. in Columbus, OH. He served on the teaching staff for colon and rectal surgery residents at Grant Medical Center and Riverside Methodist Hospital.
Dr. Lee has been published in several medical publications, including Movement Disorders, Protein Science, The Biochemical Journal, and the American Journal of Pathology. He has presented to the New Jersey Society of Colon and Rectal Surgeons and the Academic Surgical Congress. Dr. Lee was named an American College of Surgeons Fellow in 2016 and is also a current member of the American Society of Colon and Rectal Surgeons.
Philosophy
Dr. Lee's priority is to provide expert surgical care that is both comprehensive and compassionate. The Colorectal Surgical Team at Arizona Oncology accomplishes this with evidence-based, streamlined treatments that are focused on better outcomes and low complication rates. He believes in putting patients first, always.