Locations: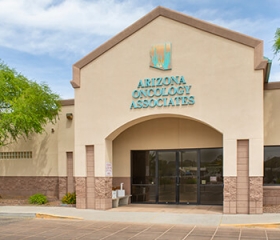 1620 W. St. Mary's Rd.
Tucson, AZ 85745
View Map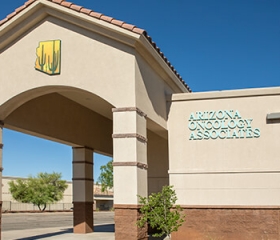 1315 S. La Cañada Dr.
Green Valley, AZ 85622
View Map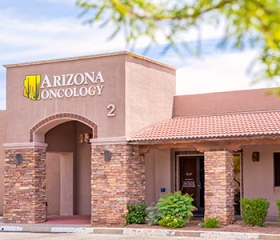 1845 W. Orange Grove Rd., Bldg. 2
Tucson, AZ 85704
View Map
Education & Credentials
Medical School
University of Minnesota Medical School
Residency
University of Arizona
Fellowship
Surgical Oncology - Memorial Sloan Kettering Cancer Center | Breast Surgical Oncology - Maimonides Medical Center
Board Certification
General Surgery
Affiliations
American College of Surgery
In The Media
Biography
Karen J. Hendershott, MD, FACS is a fellowship-trained breast surgical oncologist who also completed a research fellowship at Memorial Sloan Kettering Cancer Center where she served as the chief academic fellow. She previously was an assistant professor of surgery and assistant program director at Cooper University Hospital where she was an award-winning educator. Dr. Hendershott has multiple publications in peer-reviewed journals and has presented at national surgical conferences. She currently serves as the medical director for the Breast Program at St. Mary's Hospital. Board Certified and a Fellow with the American College of Surgery, she has over 10 years of experience specializing in the care of breast patients.
Dr. Hendershott specializes in the surgical management of genetic, familial, and triple-negative breast cancer. She has sub-specialty training in oncoplastic techniques to maximize cosmetic outcomes as well as partial breast radiation therapy, an advanced minimally invasive treatment option. In addition to nipple-sparing mastectomies, Dr. Hendershott offers "flat" mastectomy scars with complex closure and Goldilocks procedures for women who elect not to undergo reconstruction.
Philosophy
Every woman's experience with a breast cancer diagnosis is unique. My goal is to help women participate in shared decision-making so we can chart a treatment plan together that meets their needs and goals of care. As a breast cancer survivor, I recognize that treatments can be challenging. I work to support my patients so they can move smoothly through the process and emerge whole on the other side.