Locations: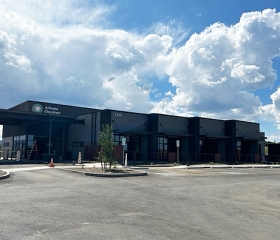 5430 Landmark Lane
Prescott, AZ 86301
View Map
Education & Credentials
College
University of Jordan
Medical School
University of Jordan
Internship
King Hussein Cancer Center
Residency
University of Iowa Health Care
Fellowship
University of Iowa Health Care
Board Certification
Medical Oncology and Hematology
Academic Honors & Professional Achievements
2009 Chief Fellow in Hematology-Oncology
2008 Nominee Internal Medicine Fellow of the Year
2007 Residents' Award for Medical Excellence
2007 Resident Teacher of the Year
2007 Nominee M4 Teacher of the Year
Languages
English
Research/Publications
2008 - 2010 Epigenetic Modifications in Sarcoma,The Holden Comprehensive Cancer Center. Advisor: Milhem, M.D., clinical assistant professor
July – 2005 Immunotherapy in B-cell Malignancies, The Holden Comprehensive Cancer Center.Advisor: George Weiner, M.D., professor and director
In The Media
Philosophy
I strive to know my patients as well as their families because I treat human beings and not cancers. In doing so, I listen, understand, and address their concerns and fears. Fighting cancer is a long journey and I endeavor to always be there for my patients. Medicine is an extremely humbling profession for which I have a keen appreciation of, and gratitude for, the privilege of caring for all my patients and their families.