Locations: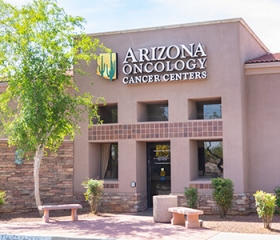 1845 W. Orange Grove Rd., Bldg. 1
Tucson, AZ 85704
View Map
Education & Credentials
College
Miami University
Medical School
Marshall University
Internship
University of Central Florida
Residency
University of Arizona
Affiliations
American Society of Therapeutic Radiation Oncology
American Brachytherapy Society
Alpha Omega Alpha Honor Medical Society
Gold Humanism Honor Society
Languages
English
Spanish
Research/Publications
1) Alessio HM, Ansinelli H, Threadgill C, Hagerman AE. Comparison of gene and protein expressions in rats residing in standard cages with those having access to an exercise wheel. BioMed Research International. 2014 Feb 25;2014.
2) Timmerman KL, Amonette WE, Markofski MM, Ansinelli HA, Gleason EA, Rasmussen BB, Mossberg KA. Blunted IL-6 and IL-10 response to maximal aerobic exercise in patients with traumatic brain injury. European Journal of Applied Physiology. 2015 Jan 1;115(1):111-8.
3) Singh R, Ansinelli H, Sharma S. Clinical outcomes following stereotactic body radiation therapy (SBRT) for non-resectable pancreatic adenocarcinoma. Journal of Radiation Oncology. 2017 Sep 1;6(3):279-86.
4) Khelfa Y, Ansinelli H, Gress T, Gajra A, Pacioles T. Expectations and Decision-Making for Receiving Chemotherapy in Elderly Appalachian Patients with Advanced Cancer. West Virginia Medical Journal. 2017 Dec 12; 116(4):20-25.
5) Singh R, Ansinelli H, Katz H, Jafri H, Gress T, Tirona MT. Factors Associated with Functional Decline in Elderly Female Breast Cancer Patients in Appalachia. Cureus. 2018 May 12;10(5).
6) Ansinelli H, Singh R, Sharma DL, Jenkins J, Davis J, Vargo JA, Sharma S. Salvage Stereotactic Body Radiation Therapy for Locally Recurrent Previously Irradiated Head and Neck Squamous Cell Carcinoma: An Analysis from the RSSearch® Registry. Cureus. 2018 Aug 31;10(8).
7) Singh R., Ansinelli H., Jenkins J., Davis J., Sharma S., Vargo JA. Stereotactic Radiosurgery and Fractionated Stereotactic Radiosurgery for Vestibular Schwannomas: A Comparison of Clinical Outcomes from the RSSearch Patient Registry. Journal of Radiosurgery and SBRT. 2018 Nov 11; 1.
8) Singh R., Ansinelli H., Sharma D. Jenkins J., Davis J., Vargo JA., Sharma S. Clinical Outcomes Following Stereotactic Body Radiation Therapy (SBRT) for Stage I Medically-Inoperable Small-Cell Lung Carcinoma: A Multi-Institutional Analysis from the RSSearch Patient Registry. American Journal of Clinical Oncology. 2019 Jul 1; 1.
9) Singh R, Ansinelli H, Jenkins J, Davis J, Sharma D, Sharma S. Stereotactic Body Radiation Therapy (SBRT) for Metastatic Renal Cell Carcinoma: A Multi-Institutional Experience. Journal of Radiosurgery and SBRT. 2020 Apr 2.
10) Ansinelli H, Gay C, Nguyen S, Morrison CM, Robbins JR. Personalized Precision Radiotherapy and its Evolving Role for Human Papillomavirus-Positive Oropharyngeal Cancer. Journal of National Cancer Center. December 2022.
11) Ansinelli HA, Dougherty ST, Rodriguez C, Goyal UD. Symptomatic Hepatoduodenal Adenomas Treated with Conventional Radiotherapy in a Patient with Familial Adenomatous Polyposis. Advances in Radiation Oncology. January 2023.
12) Mutyala S, Smith G, Ansinelli HA, & Thawani N. Feasibility of Outpatient Hybrid Brachytherapy for Cervical Cancer with Minimal Sedation: Results from a Single-Institutional Protocol. Journal of Contemporary Brachytherapy. February 2023.
In The Media
Biography
Hayden Ansinelli, MD, MSc is a radiation oncologist at Arizona Oncology's Orange Grove location. He attended Miami University in Oxford, OH where he earned a bachelor's degree in kinesiology and health followed by a master's degree in exercise and health science. He then went on to complete medical school at Marshall University Joan C. Edwards School of Medicine in Huntington, WV before completing a transitional year residency at the University of Central Florida/HCA Healthcare Consortium in Ocala, FL. He then completed his residency in radiation oncology at the University of Arizona College of Medicine in Tucson, AZ. Passionate about brachytherapy, he is one of the first residents to complete the American Brachytherapy Society's 300-in-10 Fellowship in Houston, TX.
Dr. Ansinelli treats a variety of malignancies, with a focus on genitourinary and head and neck cancers. He specializes in gynecologic and prostate brachytherapy.
While attending medical school, Dr. Ansinelli was recognized as the head of the medical student tutoring program and also worked as a research assistant at the McKown Translational Genomic Research Institute. His research has been published in numerous journals, including Advances in Radiation Oncology, the European Journal of Applied Physiology, and the Journal of Contemporary Brachytherapy. He most recently presented his work at the American Brachytherapy Society Meetings in 2022 and 2023. He also continues to be involved in resident and medical student education, mentoring numerous local students and resident physicians.
Philosophy
Always interested in pursuing a career in science, it wasn't until Dr. Ansinelli had several family members affected by cancer that he decided to focus on a career in oncology. His personal experiences and strong local ties have inspired him to make as much of a positive impact as possible in the Tucson community.
He prioritizes relentless patient advocacy and clear communication—he strongly believes healthcare should center on the patient's goals and needs. Dr. Ansinelli and his team strive to give unrivaled support along each step of the way while always remaining accessible for easy communication. He is committed to continue lifelong learning as a physician to optimize outcomes for his patients.
Personal
Dr. Ansinelli lives with his wife, Sam. In his spare time, he enjoys spending time with his family, exercising, skiing, playing pool, and traveling.