Locations: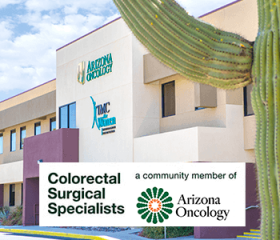 2625 N. Craycroft Rd., #200
Tucson, AZ 85712
View Map
Education & Credentials
Medical School
George Washington University
Internship
University of Arizona
Residency
General Surgery - University of Arizona and Colon and Rectal Surgery - Cleveland Clinic Florida
Board Certification
General Surgery and Colon and Rectal Surgery
Languages
English
In The Media
Biography
Cybil Corning, MD earned her medical degree from George Washington University in Washington, DC before completing her internship and residency in general surgery at the University of Arizona in Tucson, AZ. She completed her residency in colon and rectal surgery at the Cleveland Clinic Florida in Weston, FL. She is board certified in general surgery and colon and rectal surgery.
Dr. Corning has been named Top Doctor in Tucson Lifestyle magazine, as well as Exceptional Women in Medicine. She is a Fellow of the American College of Surgeons, the American College of Colon and Rectal Surgeons, and is a member of the American Association Physician Leaders. Dr. Corning specializes in minimally invasive/robotic assisted procedures for benign and malignant diseases of the colon, rectum, and anus. She also treats benign anorectal disease including hemorrhoids, anal fistula, fecal incontinence, and anal dysplasia.
Philosophy
The Colorectal Surgical Team at Arizona Oncology provides expert surgical care that is both comprehensive and compassionate. Our experienced surgeons treat a high-volume of patients, offering proven treatments that are evidence-based and streamlined, focused on better outcomes and low complication rates. At Colorectal Surgical Specialists, we are caring for our community by putting patients first – always.