Locations: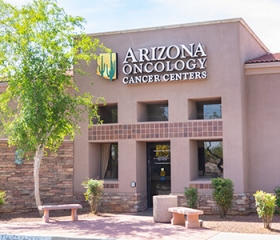 1845 W. Orange Grove Rd., Bldg. 1
Tucson, AZ 85704
View Map
Education & Credentials
Medical School
University of Michigan
Residency
University of Arizona
Board Certification
Radiation Oncology
Languages
English
In The Media
Biography
Dr. Mack is board certified in radiation oncology by the American Board of Radiology. Additionally, he is credentialed to perform Intensity Modulated Radiation Therapy (IMRT) and prostate seed implants on RTOG/NRG protocols. He is also highly experienced in placing SpaceOar for diminishing radiation dose to the rectum during the delivery of treatment with IMRT, Seed implant, and SBRT, having handled hundreds of cases.
Dr. Mack performed rotations in gynecologic oncology and head and neck cancer at M.D. Anderson Cancer Center in Houston. After completing his residency, he has maintained a private practice with strong emphasis in treating prostate cancer, head and neck cancer, and breast cancer, using the ever-changing technology of radiation oncology. Dr. Mack is trained in stereotactic body radiotherapy (SBRT/SABR) for lung cancer using his new state-of-the-art equipment. He also performs Hippocampal Sparing Whole Brain IMRT that can potentially diminish long term side effects.
He is involved in ongoing practice improvement with participation on a national radiation technology committee and has been an active participant in research within the US Oncology network. He also served as a principal investigator for a trial involving prostate cancer patients.
Dr. Mack received an American Society of Therapeutic Radiology and Oncology research fellowship and a Radiological Society of North American research and education fellowship to fund a dedicated research year during which he investigated the mechanisms of how prostate cancer invades the human body. Selected by his peers as one of the best doctors in America every year since 2010, Dr. Mack serves on the editorial advisory board for CURE Magazine, a national award-winning publication for cancer patients and survivors.
To view Prostate Cancer Videos featuring Dr. Mack, click here.
Learn more about prostate cancer treatment options on the American Brachytherapy Society's webpage
Personal
Dr. Mack has been very active on the board of Handi-Dogs, a non-profit organization dedicated to training service and therapy dogs for seniors and those with disabilities. He is a cancer survivor himself after battling Acute Leukemia with chemotherapy, total body radiation, and a bone marrow transplant. He is now in excellent health after a full recovery and appreciates the insights he gained "on the other side of the stethoscope". He enjoys CrossFit, running, camping, photography, and reading, with his weimaraners nearly always at his side.