Locations: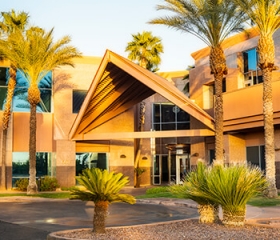 603 N. Wilmot Rd., #151
Tucson, AZ 85711
View Map
Education & Credentials
Medical School
University of Colorado Denver
Internship
University of Arizona
Residency
University of Arizona
Biography
Casandra Liggins, MD specializes in gynecologic cancer and surveillance of women at high risk for gynecologic malignancy. Dr. Liggins earned her medical degree from the University of Colorado Denver Health Sciences Center before completing her internship and residency in obstetrics and gynecology at the University of Arizona College of Medicine. She is a current member of the City of Hope's Clinical Cancer Genomics Community of Practice, the Society of Gynecologic Oncology, and the American Congress of Obstetricians and Gynecologists.
Dr. Liggins is experienced with in-office procedures including colposcopy, vulvar, vaginal, cervical, and endometrial biopsies, and IUD insertion, as well as operative procedures including hysteroscopy, laparoscopy, laparotomy, and robotic modalities.
Outside of work, Dr. Liggins resides in Arizona with her husband and daughter. She enjoys being outdoors, reading, cooking, and spending time with extended family in the area.
Philosophy
"My goal and greatest reward is in making my patients feel heard and supported. I devote the time needed to ensure all my patients understand their diagnoses and are integral in their own management decisions. I work in collaboration with my patients to provide a personalized care plan that is unique to them, their families, and situation."