Locations: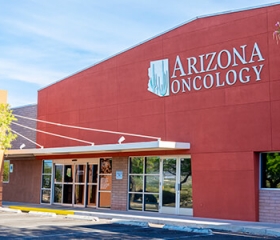 2070 W. Rudasill Rd., #130
Tucson, AZ 85704
View Map
Education & Credentials
Medical School
University of Aleppo
Residency
University of California Los Angeles
Fellowship
University of Arizona
Board Certification
Medical Oncology and Hematology
Affiliations
American Society of Clinical Oncology
American Society of Hematology
American College of Physician
Languages
Arabic
English
In The Media
Biography
Basel Shoua, MD, earned his medical degree at the University of Aleppo, Faculty of Medicine. He completed his residency in internal medicine at the University of California Los Angeles, Kern Medical Center, where he also served as chief resident. Dr. Shoua completed his fellowship in hematology and oncology at the University of Arizona in Tucson and served as chief hematology and oncology fellow.
In 2022, he received the Arizona Clinical Oncology Society Outstanding Fellow Award. He specializes in bone marrow biopsy and intrathecal chemotherapy. He has a special interest in lung, GI, and breast malignancy as well as benign and malignant hematology.
Philosophy
My goal is to help my patients live longer and maintain and improve their quality of life. I work with my patients and their families to design individualized treatment plans based on the latest scientific data and tailored to their unique goals and values.
Personal
In his spare time, Dr. Shoua enjoys spending time with his family and friends, playing basketball, and traveling the world to explore new places. He is fluent in English and Arabic.