Locations: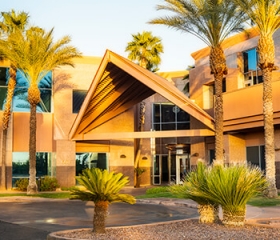 603 N. Wilmot Rd., #151
Tucson, AZ 85711
View Map
Education & Credentials
Medical School
University of New Mexico
Residency
University of Arizona
Fellowship
University of Arizona
Board Certification
Medical Oncology and Hematology
Affiliations
American Medical Association
American Society of Clinical Oncology
American Society of Hematology
Languages
Burmese
English
Hindi
In The Media
Biography
Dr. Bajaj finished both his residency and fellowship at the University of Arizona. He served as a co-chief fellow in his last year of fellowship, taking responsibility for junior fellows' education at the program. During this time, he also focused his training on hematology with special interest in blood and bone marrow disorders. His clinical interests include: acute and chronic leukemias, myelodysplastic syndrome, myeloproliferative neoplasms, plasma cell dyscrasias, multiple myeloma, as well as a variety of benign hematologic issues, such as bleeding and clotting disorders, anemias and immune thrombocytopenic purpura.
Dr. Bajaj also treats patients with genitourinary tract cancers, brain tumors such as glioblastoma, head and neck cancers, and skin cancers including melanoma.
Philosophy
I believe in honest and effective communication with my patients and care providers. I realize that it takes a multidisciplinary team approach to take care of our patients with cancer. My care philosophy is that at the end of our discussion, my patients received and understood all the information given to them in regards to their diagnosis and prognosis, as well as therapeutic options available to them when deciding on a treatment. I also advocate my patients for participation in clinical trials whenever available as it allows for them to receive frontline drug therapies while contributing to research and knowledge to improve care in the future.