Locations: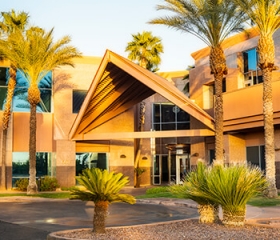 603 N. Wilmot Rd., #151
Tucson, AZ 85711
View Map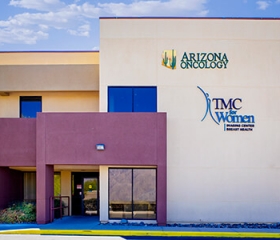 2625 N. Craycroft Rd., #201
Tucson, AZ 85712
View Map
Education & Credentials
Medical School
University of Karachi, Pakistan
Internship
University of Nevada
Residency
University of Nevada
Fellowship
Michigan State University Breslin Cancer Center, McLaren/Sparrow Hospital
Board Certification
Medical Oncology
Academic Honors & Professional Achievements
Graduated with highest Distinction from KMDC, Pakistan
Second Place Scholarship Award, KMDC, Pakistan
Affiliations
American Society of Clinical Oncology
American Society of Hematology
American Association for Cancer Research
Languages
English
Hindi
In The Media
Biography
Dr. Aisha Ahmed has been in practice for 10+ years, treating cancer patients, teaching, and participating as a Clinical Investigator in clinical trials. She treats and evaluates ALL cancer types with a special interest in breast cancer.
Dr. Ahmed has extensive experience and expertise in treating breast cancer. She previously practiced in Western Canada and contributed to provincial Breast Cancer Clinical Guidelines. She served as Chair of the Breast Cancer Disease Site committee at the Allan Blair Cancer Center, SCA. In addition, she served as the lead Breast Oncologist at Ascension Medical Group.
Dr Ahmed is also interested in teaching. She served as a Clinical Assistant Professor for the Department of Hematology and Medical Oncology at the Medical College of Wisconsin, and at the University of Saskatchewan College of Medicine, Canada.
In addition to her clinical practice, Dr Ahmed is highly involved in cancer research. She has served as a Principle Investigator for several practice changing clinical trials conducted by the National Cancer Institute and Canadian Cancer Trial Group (CCTG) for breast cancer, lung cancer and colon cancer. She has also worked as principal investigator of industry sponsored clinical trials.
Philosophy
Patient care is of utmost importance to me, and I strive to provide compassionate, personalized, leading-edge and the best possible care for every patient I see, and at every step of their cancer journey. Cancer is a diagnosis that affects not only the patient but the entire family, and I believe in taking care of the patient and their family as a whole, and not just the cancer.
Personal
When not working, Dr Ahmed enjoys time with her family including her two kids.