For more information or to schedule a cancer genetics appointment, please select your region:

Goodyear /
Northern Arizona

Tucson /
Southern Arizona
At Arizona Oncology, we provide leading-edge, comprehensive cancer care for patients with cancer and blood disorders, but we believe prevention and early detection are just as important.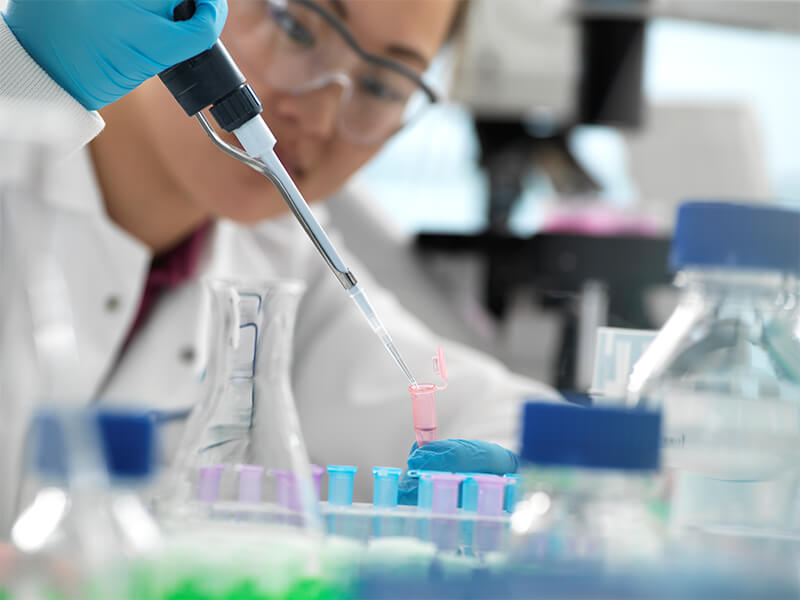 Genetic testing for cancer is a cutting-edge technology that allows doctors to identify whether a person has inherited mutations in certain genes that may increase their risk of developing cancer. This type of testing is particularly useful for individuals who have a family history of cancer or who have already been diagnosed with cancer.
Our partnership with the US Oncology Genetic Risk Evaluation and Testing (GREAT) Program sets us apart as one of the leading organizations in cancer genetics. This program outlines and incorporates best practices in genetic testing and counseling for individuals who may be at higher risk of developing cancer.
Genetic testing can save lives, bring peace of mind, and help you safeguard your health. At Arizona Oncology, we offer personalized cancer-risk assessment with a certified genetic counselor who will evaluate your family history and provide knowledgeable guidance about cancer risk, detection, and prevention. If you decide that genetic testing is right for you, your counselor will also help you interpret the results of your testing and make a plan for next steps. Genetic counseling is available at our locations throughout Arizona.
---
---
---
---
---