Topics: Health
September 30, 2022
If you've visited our website or social media lately, you may have noticed a new logo and new look and feel! At Arizona Oncology, we are proud to move into the future with a reinvigorated purpose and a refreshed look, and we'd like to share with you what inspired it.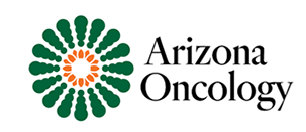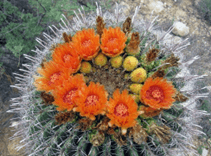 You may recognize our new logo as a stylized version of the barrel cactus blossom. Viewed from above, this cactus provides a different perspective and promises a holistic approach to cancer care. The green petals represent our community of highly specialized care providers, researchers, and staff working together to deliver better cancer care today for a brighter tomorrow. The orange flower at the center reflects our patient-centered approach and our commitment to improving quality of life for our patients.
Thrive with and Beyond Cancer
Our new tagline, "thrive with and beyond cancer," embodies our commitment to not only providing leading-edge treatments backed by the most rigorous science, but to compassionate care as well—treating the person, not just the disease. Thriving isn't the same as surviving. Our care also focuses on our patients' quality of life before, during, and after their treatment. We want you to feel cared for, in every way, at every step along your cancer journey.

The AO Experience
On the homepage of our website at www.arizonaoncology.com, you'll find easy ways to navigate through information for new patients, including reviewing next steps after a cancer diagnosis, clinical trials (as part of the US Oncology network, we can provide access to treatments that aren't yet available at all cancer centers), news and free events, and how to find the right physician close to home at one of the 20+ Arizona Oncology locations across the state.
Further down on the page, you can access support materials for starting your care, living with cancer, and how to stay healthy once your treatment is complete. You can also experience the stories of actual Arizona Oncology patients, like Sofia, a breast cancer survivor, and Jim, a survivor of colon cancer.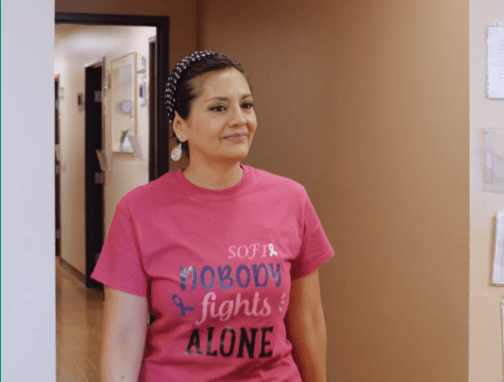 We hope you like our new look and feel! We invite you to visit our website and connect with us on social media (@AZOncology) as we continue to demonstrate how our highly specialized team of physicians and cancer researchers delivers world-class care and breakthrough research, right in our community.