Topics:
November 14, 2023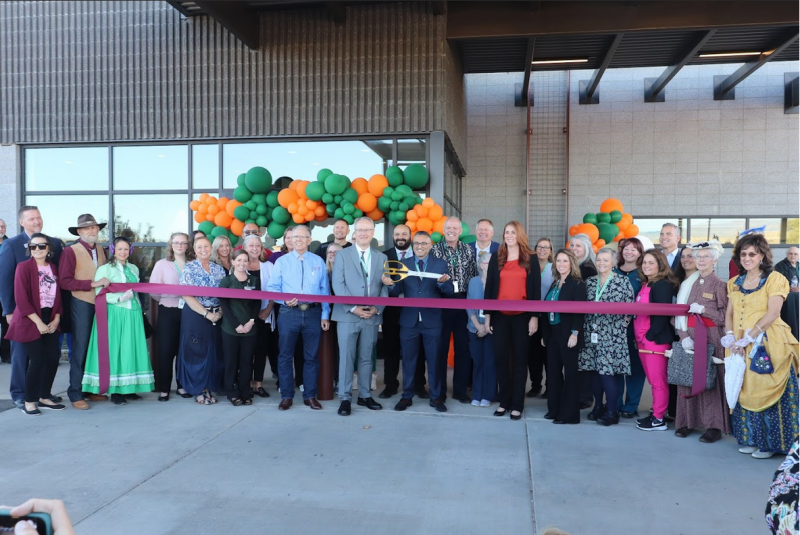 On October 27th, 2023, we held the ribbon-cutting for our brand-new facility in Prescott. Located at 5430 Landmark Lane, this 23,000 square foot practice will provide chemotherapy, diagnostic imaging, genomic testing, and more in one location. By expanding the current Prescott office with this brand-new facility, our aim is to bring advanced cancer treatment closer to patients' homes and support systems. And we're so excited to show it to you!
Here's a view of the building from the outside. The project was realized through the collaboration of NexCore Group with McKesson and US Oncology.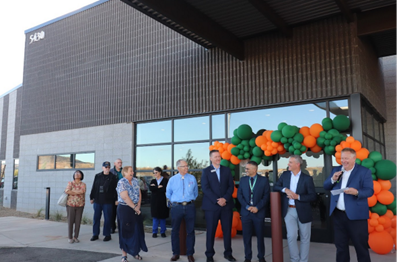 And here's the reception area, all decked out for our ribbon-cutting event. This will be the waiting area for patients and their families and caregivers.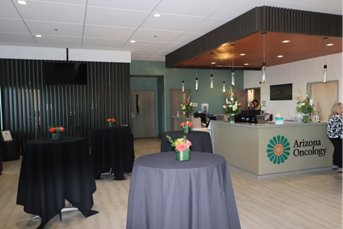 There was also a delicious spread and music. That's guitarist Michael Lucarelli.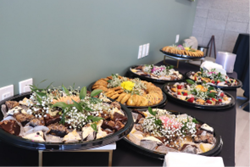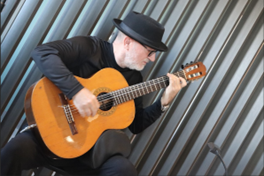 Guests were able to tour the inside of the facility with its open-concept infusion area and large windows for a brighter, more expansive feel. The new facility will include a 36-chair infusion area, 17 medical and radiation oncology exam rooms, a PET-CT imaging room, brand new Mobile PET/CT, and an outdoor patio space. Future additions will include two linear accelerators for external beam radiation treatments and HDR.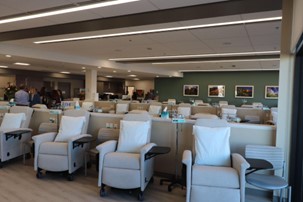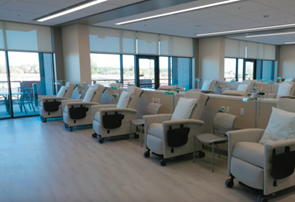 During our event, a number of community members and stakeholders spoke to the crowd. From left to right, speakers included Emcee John Manning, Branch Manager of PNC Bank, Prescott Mayor Phil Goode, Dr. Hamarneh, McKesson Senior Vice President and General Manager of Practice Management Chad Warnick, and NexCore Senior Vice President of Design and Construction Rob Stieg.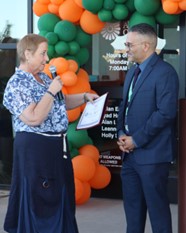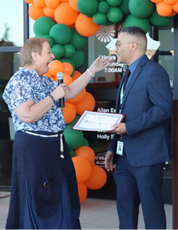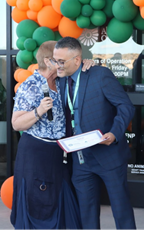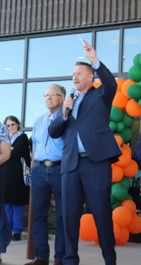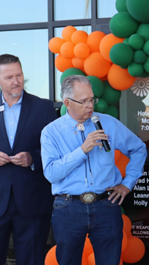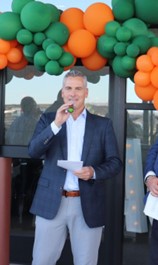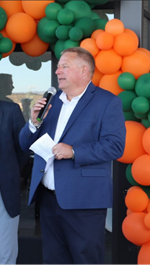 Dr. Hamarneh thanked everyone involved for their role in the opening of this new center, which he described as "not just the completion of a building but a profound commitment to the health and well-being of the Prescott community."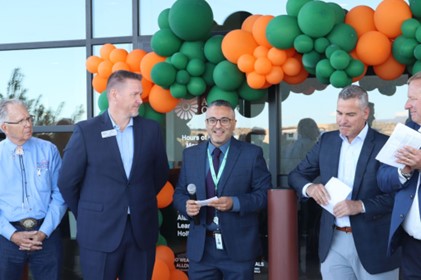 "I want to take a moment to express our gratitude to the architects, engineers, construction workers, and everyone who braved the Northern Arizona elements and worked tirelessly to build this remarkable facility. Your dedication and hard work have not only resulted in a state-of-the-art building but a sanctuary of care and support during one of life's most challenging journeys," he said.
"And to the incredible staff who will walk through these doors daily, I want to offer you this:
You are the heart and soul of this institution. Your tireless efforts and dedication, day in and day out, will make the Prescott Cancer Center a place of comfort and strength for our patients," Dr. Hamarneh continued.
Some of those staff were here at the event, along with Dr. Hamarneh's family and many patients and members of the community.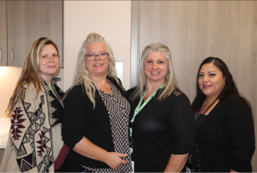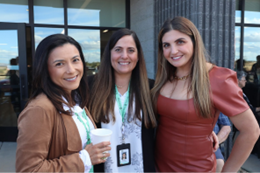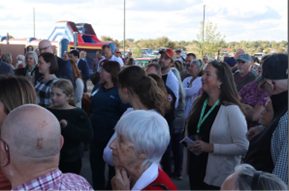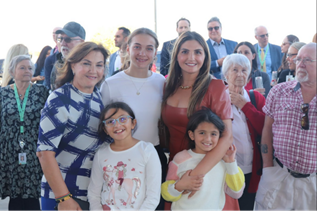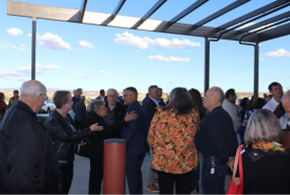 Radiation oncologist, Dr. Robert Gin made an appearance, too! And so did the Prescott Regulators' "Shady Ladies."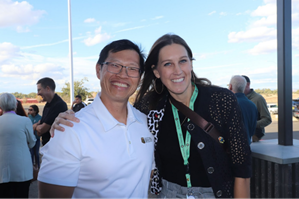 Then it was time to cut the ribbon.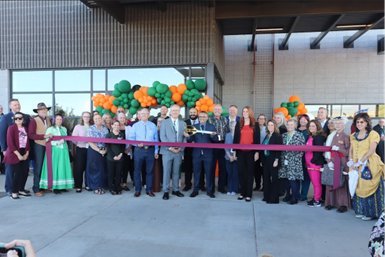 Dr. Hamarneh gets ready...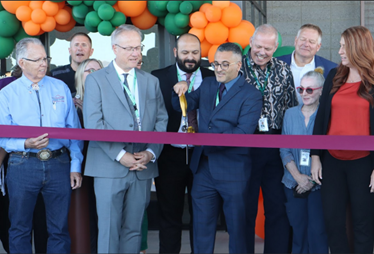 And there it goes!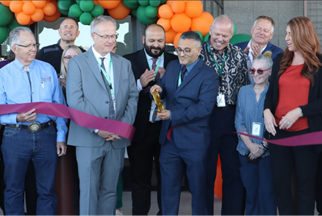 We closed out the evening under a gorgeous Northern Arizona sky.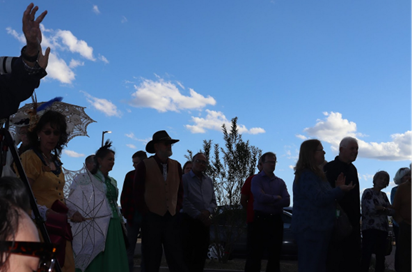 It is our hope and wish that this new facility helps to make cancer care accessible to patients and their families in the Prescott area. This building will not only alleviate the burden of travel but also foster a supportive and collaborative environment for patients throughout their cancer journey. It is another step in our journey to help Arizonians thrive with and beyond cancer.