Topics: Breast Cancer
June 22, 2022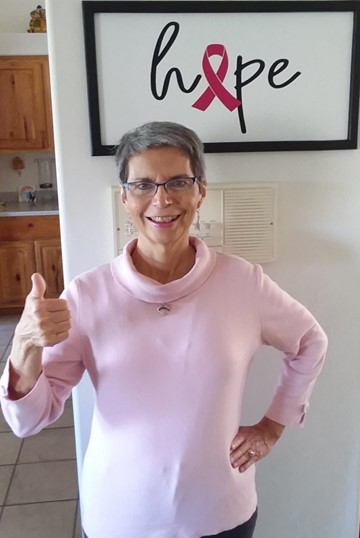 At age 35, Deborah Portzer got the news no one wants to hear: breast cancer. Thirty-three years and two recurrences later, her oncologist, Dr. Langerak, gave her better news. Here's her story.
First Diagnosis
It's 1989, and Deborah is working for an aerospace company in California and teaching ballroom dancing. She goes in for her first mammogram at age 35 because of a family history of cancer. The results aren't good: she has an infiltrating ductal adenocarcinoma in her right breast, hormone receptor ER negative and node negative. During her scheduled lumpectomy, her doctor discovers the tumor is larger than he thought, and she ends up with a quadrantectomy.
"I was afraid and didn't know where to go for help," Deborah recalled. The hospital pointed her to the American Cancer Society. Shortly after, she became a volunteer for the organization and continued for a total of 14 years. "I went from fear to faith, worry to hope, letting go and putting God first, and helping to lift someone else's cross, which I found was healing in my 33-year battle."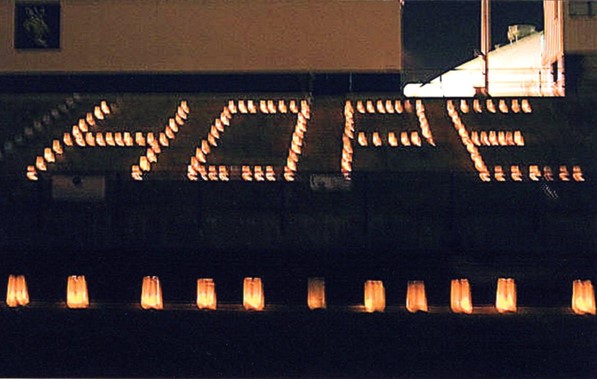 Second Diagnosis
Fast forward eleven years. It's the year 2000 and Deborah, now 46, is married to Jim, still working at her job in California and also enjoying volunteering with homebound elderly through her local Catholic parish. But there is bad news: the cancer is back in her right breast. Again, it's an infiltrating ductal carcinoma, HER2 (3+ strongly positive), hormone receptor ER and PR negative. This time Deborah has a bilateral mastectomy followed by chemotherapy (Taxol & Adriamycin Cytoxan (AC)). She did not take Herceptin because the drug was still in clinical trials at the time. As a proactive step, she also had her ovaries removed, as her mother had died from ovarian cancer a year earlier.
"My mom Margaret is my hero who bravely fought her two-month battle with ovarian cancer. I honor her by walking at the American Cancer Society's Relay for Life," Deborah said. Deborah tested negative for BRCA 1 and 2 gene mutations.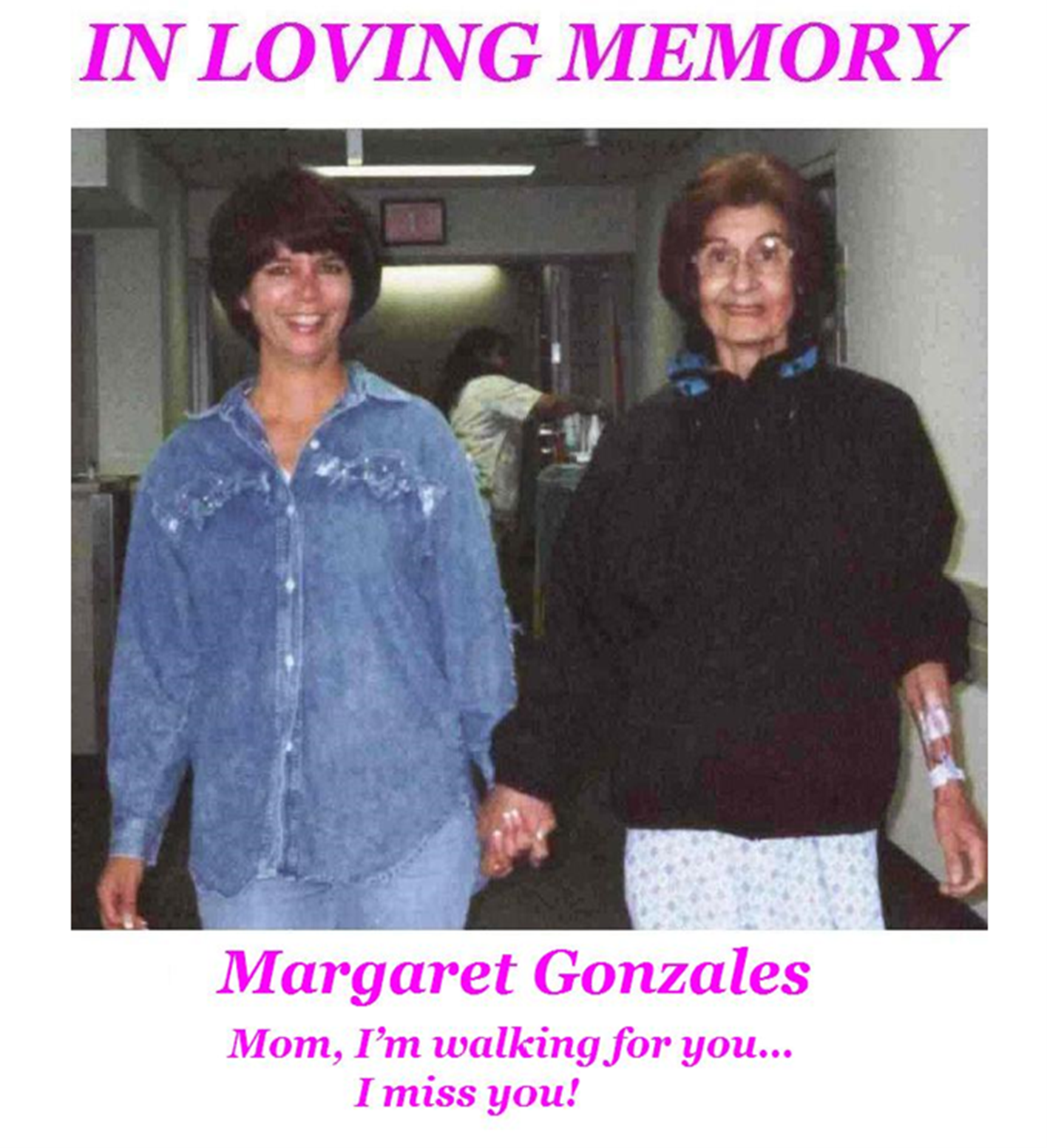 Third Diagnosis
Deborah and Jim moved to Prescott, Arizona in 2001. Now with both breasts and her ovaries removed, Deborah did not expect another cancer diagnosis. However, in 2016, at age 62, the invasive breast cancer was found in her right hip and femur bone when she went in for a hip & femur replacement surgery. "Jim and I hugged, cried, prayed, and sat in silence for a moment. Then I immediately said 'I'm not wasting another minute to let the cancer grow. I'm calling my oncologist now to get the ball rolling'."
After surgery, Deborah was put on a daily chemotherapy pill (Ibrance) and an aromatase inhibitor (Letrozole). "It took seven months to walk and to do basic necessities," she said. "My husband Jim is the love of my life, an angel and caregiver who keeps me smiling, laughing, and supported by his great love," she said.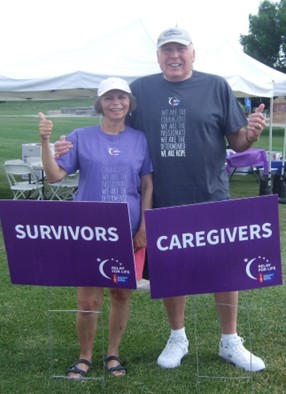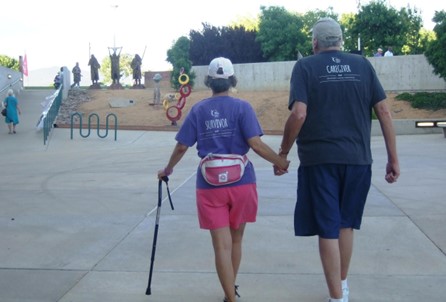 The Happy Ending
On March 4th, 2022, a day she'll always remember, a total of 33 years after her initial diagnosis, Deborah went in for a CT and bone scan. The results showed no cancer at all in her body! She and Jim were thrilled and surprised and gave all the praise and glory to God. She remembers her oncologist, Dr. Langerak, expressing surprise as well, stating that this was very unusual for stage 4 cancer.
"This is a miracle from God, because doctors can't scoop out cancer!" she said.
Nurse practitioner Michael Bonsaver, part of her care team, said, "What makes Deborah stand out from other patients is her upbeat and positive attitude towards her care, her willingness to learn about her disease, and her follow-through on her care."
Deborah must continue to take a daily chemo pill, but she's come to terms with that: "I'm doing well and find happiness every day and in everything, believing in miracles!"
Deborah's Message
Deborah has a message for others who are on their journey:
"We all need HOPE to carry our cross or fight a battle!
Hope is the anchor of our soul and a lifeline to hang on tight and never give up.
Enjoy life...JUST BE in the moment and embrace it.
When you can't do something... find a "new normal" that you can.
We are a blessing...helping lift each other's cross while touching hearts.
May my testimony inspire your journey to fight and be proactive, to not be afraid to share what you're going through and the roller coaster of emotions, to join a support group or activities, to find a buddy who keeps you smiling and laughing (the best medicine), and to look forward with hope to your healing of body, mind, and soul. You're special and worth it!"