Locations: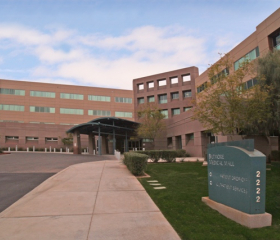 2222 E. Highland Ave., #130
Phoenix, AZ 85016
View Map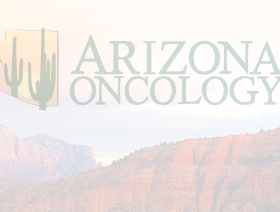 1916 W. Bethany Home Rd., #100
Phoenix, AZ 85015
View Map
Education & Credentials
College
Pennsylvania State University and Columbia University
Medical School
Texas A&M
Internship
Mercer University
Residency
University of Miami
Fellowship
Harvard Medical School
Board Certification
Radiation Oncology with focus practice recognition in Brachytherapy
Academic Honors & Professional Achievements
Professor of Interdisciplinary Oncology, University of Arizona College of Medicine - Phoenix
Journal of Radiation Oncology, Editorial Board
Brachytherapy Journal, Reviewer
International Journal of Radiation Oncology, Biology and Physics, Reviewer
Dr. Mutyala has published over 40 peer-reviewed articles, book chapters, and editorials. He has published in the International Journal of Radiation Oncology, Biology and Physics, Brachytherapy, Gynecological Oncology and several others. He gives lectures locally, nationally and internationally, and serves on several national committees. He is involved with teaching medical students and residents at the University of Arizona College of Medicine - Phoenix and at Mayo Clinic.
Affiliations
American Society for Radiation Oncology
American Brachytherapy Society
American Cancer Society
American Association for Physician Leadership
American Medical Association
Harvard Brachytherapy Review
NRG Oncology
World Congress on Brachytherapy
Languages
English
Research/Publications
Olek D, El-Ghamry M, Thawani N, Deb N, Shaver C, Mutyala S. Surface Brachytherapy for Non-Melanoma Skin Cancers, a Retrospective Analysis of a Prospective Cohort. Brachytherapy. Epub 2018 Feb 1.
Likhacheva A, Devlin P, Shirvani S, Barker C, Beron P, Bhjatnagar A, Doggett S, Hochman L, Hsu C, Kasper M, Keisch M, Mutyala S, Prestige B, Villalba S, Shukla V, Sundararaman S, Kamrava M. Skin surface brachytherapy: A survey of contemporary practice patterns. Brachytherapy. 2017 Jan - Feb;16(1):223-229.
Stroberg E, Uhrbrock DH, Harris F, Mutyala S, DiPatre PL, Fonkem E. Multiple dural-based hemangiopericytomas. Proc (Bayl Univ Med Cent). 2016 Apr;29(2):191-3.
Stewart A, Parashar B, Patel M, O'Farrell D, Biagioli M, Ezhil V, Devlin P, Mutyala S. American Brachytherapy Society Consensus Guidelines for thoracic brachytherapy for lung cancer. Brachytherapy. 2016 Jan-Feb;15(1):1-1
Biography
Dr. Mutyala attended college at the Pennsylvania State University and earned his medical degree from Texas A&M University College of Medicine. He then completed a general surgery internship at the Medical Center of Central Georgia, Mercer University followed by his radiation oncology residency at Jackson Memorial Hospital, University of Miami. He completed a Brachytherapy Fellowship at Brigham and Women's Hospital, Harvard Medical School and is board certificated in radiation oncology by the American Board of Radiology, with a board subspecialty certification in Brachytherapy. Prior to joining Arizona Oncology, he has held prestigious positions such as: medical director of radiation medicine at The University of Arizona Cancer Center at St. Joseph's, chairman of radiation oncology and associate director at Scott and White Cancer Institute and director of brachytherapy at Albert Einstein College of Medicine.
In addition, Dr. Mutyala graduated from Columbia University with a Master of Public Health (MPH), has authored over 40 publications and book chapters, and lectures nationally and internationally, including for the Harvard Brachytherapy Annual Review, American Society of Radiation Oncology and American Brachytherapy Society. He has experience in IMRT, stereotactic radiosurgery, 3D conformal radiation therapy and unsealed radionuclide treatment. He has expertise in treating a wide range of cancers, with particular expertise in gynecologic cancers, pelvic tumors, prostate cancer, breast cancer, sarcomas, skin cancers, and brachytherapy.
Philosophy
Cancer is a daunting disease. It's a disease that impacts patients and their entire families. Through professional experience as a practitioner in cancer care and through personal experience as the son of a cancer patient, I know that the disease and its treatment can often seem insurmountable. I want patients to know that I understand how difficult it is to navigate this time in their lives and that through modern treatments, such as radiation therapy, we can fight their disease TOGETHER.
My primary focus is on high precision radiation therapy, with IMRT, brachytherapy, or stereotactic radiation therapy, which allows for the highest amount of tumor control while minimizing side effects. Our multidisciplinary team at Arizona Oncology is composed of like-minded nurses, physicists, dosimetrists and radiation therapists who would be honored to help you in your fight against cancer.
Personal
In addition to devoting his time to deliver high quality cancer care, Dr. Mutyala enjoys reading, biking, hiking, and traveling. He resides in Phoenix with his wife, two children, and two dogs.