Locations: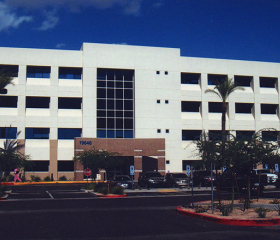 19646 N. 27th Ave. #403
Phoenix, AZ 85027
View Map
Education & Credentials
College
Texas A&M University
Medical School
University of Texas Southwestern Medical Center at Dallas
Residency
University of Texas Southwestern Medical Center at Dallas
Fellowship
Gynecologic Oncology - UT Southwestern
Board Certification
Dr. Wingo is Board Certified by the American Board of Obstetrics and Gynecology in Obstetrics & Gynecology and Gynecologic Oncology.
Languages
English
In The Media
Biography
Dr. Wingo is a member of the Society of Gynecologic Oncology, American Society of Clinical Oncology, American College of Surgeons, and the American College of Obstetrics and Gynecology. She has published on a variety of gynecologic malignancies, with her research emphasis on cervical cancer.
Dr. Wingo has a genuine interest in providing comprehensive care for her patient's and their families.
Dr. Wingo primarily performs surgery for her patients at Banner Thunderbird Medical Center in Glendale.
In addition, Dr. Wingo also speaks conversational Spanish.
Philosophy
"I believe that treating the whole patient is important to overall wellbeing. Partnering with a patient and their families to create understanding and the best outcome is my ultimate goal."