Locations: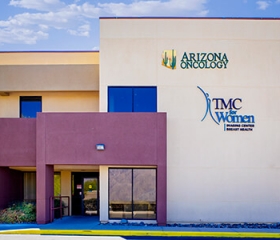 2625 N. Craycroft Rd., #201
Tucson, AZ 85712
View Map
Education & Credentials
Medical School
Saint Louis University
Residency
University of Arizona
Fellowship
University of California San Francisco, Carol Frank Buck Breast Care Center
Board Certification
General Surgery
Academic Honors & Professional Achievements
Castle Connolly Regional Top Doctor Award
Affiliations
American College of Surgeons
American Society of Breast Surgery
Languages
English
Spanish
In The Media
Biography
Dr. Ley is a breast surgical oncologist who has practiced in the Tucson community since 2006. She provides compassionate and personalized care for each patient, working with Arizona Oncology's team of breast specialists in medical and radiation oncology, and genetics. Together they develop a comprehensive treatment plan based on the latest research tailored to the individual.
Dr. Ley specializes in surgical care for breast cancer, those at high risk for breast cancer, and benign breast conditions. She utilizes minimally invasive surgical techniques including axillary node preserving procedures and nipple sparing mastectomies. She practices oncoplastic breast surgery to optimize the surgical outcomes for her patients.
Dr. Ley previously served as director of breast surgery and associate professor of surgery at the University of Arizona. She also serves as medical director of TMC's Breast Health Program.
Philosophy
I enjoy getting to know my patients and their families. I strive to understand the experiences, values, and influences that shape each patient's life and response to illness and treatment. This holistic view helps me to collaborate with my patients to plan the surgical therapy that will provide the most successful outcome for their diagnosis, while helping them achieve the best possible quality of life. As a breast cancer survivor Dr. Ley personally understands the importance of surgical decision making that is shared between the patient and the surgeon. I aim to communicate with my patients frankly, yet gently, and with empathy. No matter our background, we are all people with challenges, successes, and feelings.
Personal
Originally from northern California, Dr. Ley has lived in Tucson since 2000. Outside of the office, she enjoys traveling, camping, and skiing with her husband and two children, as well as reading, cooking, and baking.