Locations: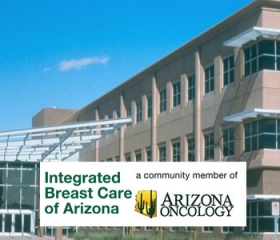 13555 W. McDowell Rd., #105
Goodyear, Arizona 85395
View Map
Education & Credentials
Medical School
University of Tennessee
Internship
University of Illinois
Residency
Michigan State University Integrated Residency Program
Board Certification
American Board of Surgery
Languages
English
Biography
Jennifer O'Neill, MD, FACS is a breast surgeon with Arizona Oncology. Board certified in general surgery, Dr. O'Neill specializes in breast conservation surgery for breast cancer with an emphasis on cosmetic results, mastectomies, with or without nipple sparing, inoffice core biopsies, SAVI device placement to allow accelerated partial breast irradiation, and benign breast disease, including granulomatous mastitis genetic testing with referrals for further counseling when appropriate. Dr. O'Neill earned her medical degree from the University of Tennessee before completing her internship in general surgery at the University of Illinois. She then went on to serve as Chief Surgical Resident and complete her residency at Michigan State University Integrated Residency Program. She is a member of the American Society of Breast Surgeons and a fellow at the American College of Surgeons.
Outside of work, Dr. O'Neill is an adventurer. She is passionate about photography and brings her camera everywhere, from camping to hiking and underwater scuba diving. Her traveling goal is to reach and know every National Park and byway. Her family grounds her, and she loves spending time with her boys and daughter-in-law.
Philosophy
It is my fundamental belief that everyone should have the care that I would want for myself or my family.
As an exclusive breast surgeon for 22 years, and a survivor myself, I have had an active part in the development of breast surgery as a subspeciality. The information regarding breast cancer is robust and often confusing. Understanding your diagnosis and treatment options available is critical in the decision-making process when deciding what is right for you. To this end, my practice is family oriented so that your support systems are actively involved in helping through this uncertain time.