Locations: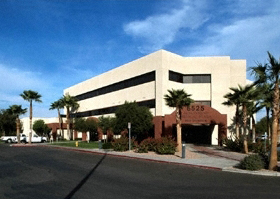 6525 W. Sack Dr., #105
Glendale, AZ 85308
View Map
Education & Credentials
College
UC Davis and University of Tennessee
Medical School
Finch University of Health Science/Chicago Medical School
Residency
Rush Presbyterian-St. Luke's Medical Center
Internship
Rush Presbyterian-St. Luke's Medical Center
Board Certification
Radiation Oncology
Languages
Burmese
Cantonese
English
Mandarin Chinese
In The Media
Biography
Dr. Taw has been practicing radiation oncology for over 15 years with 14 of those years in the Phoenix area. Before joining Arizona Oncology, Dr. Taw was at the Scottsdale Radiation Oncology Center located at the Virginia G. Piper Cancer Center. For ten years before joining Scottsdale Healthcare, Dr. Taw was a radiation oncologist at Banner Desert Medical Center, where she also served as chairman for biomedical ethics. Additionally, she was the radiation oncology principal investigator for the Children Oncology Group (COG) at Banner Cardon Children Medical Center.
Dr. Taw's areas of clinical interests include breast, head and neck, lung, gynecological, thyroid, and pediatric. She specializes in using three dimensional (3D) conformal radiation therapy, intensity modulated radiation therapy (IMRT), image guided radiation therapy (IGRT) using cone beam CT, stereotactic radiosurgery, stereotactic body radiotherapy (SBRT), and high-dose rate (HDR) brachytherapy for lung, gynecologic, and breast cancers. Dr. Taw was named Best Doctor by Best Doctor, Inc. from 2005-2012 and Top Doctor by PHOENIX Magazine in 2009 and 2011.
Dr. Taw completed a Physician Executive MBA program at The University of Tennessee and speaks Chinese and Burmese.