Locations: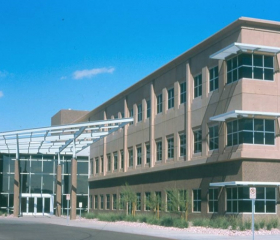 13555 W. McDowell Rd., #105
Goodyear, AZ 85395
View Map
Education & Credentials
Medical School
MGR Medical University, India
Internship
Mercy Catholic Medical Center
Residency
Mercy Catholic Medical Center and National Health Service, United Kingdom
Fellowship
West Virginia University
Board Certification
Medical Oncology and Hematology
Academic Honors & Professional Achievements
Masters in Clinical Research, MGH Institute of Health Professions, Boston
Languages
English
Tamil
Telugu
Research/Publications
1. Nagaiah G, Hossain A, Mooney CJ, Parmentier J, Remick SC. Anaplastic thyroid cancer: A review of epidemiology, pathogenesis, and treatment. J Oncol. 2011;2011:542358.
2. Batalo M, Nagaiah G, Abraham J. Cognitive dysfunction in postmenopausal breast cancer patients on aromatase inhibitors. Expert Rev Anticancer Ther. 2011;11(8):1277-1282.
3. Nagaiah G, Remick SC. Combretastatin A4 phosphate: A novel vascular disrupting agent. Future Oncol. 2010;6(8):1219-1228
4. Mooney CJ, Nagaiah G, Fu P, et al. A phase II trial of fosbretabulin in advanced anaplastic thyroid carcinoma and correlation of baseline serum-soluble intracellular adhesion molecule-1 with outcome. Thyroid. 2009;19(3):233-240.
5. Nagaiah G, Almubarak M, Khan M, Altaha R. Cerebrospinal fluid leak during treatment with bevacizumab and irinotecan after carmustine-impregnated wafers placement in patients with grade 2 oligodendroglioma and glioblastoma multiforme: Report of two cases and review of literature. Cancer Invest. 2010;28(10):1048-1053
Philosophy
I believe that being an oncologist is a privilege that is not to be taken lightly. I strive to provide, evidence-based care that is appropriate to my patients' particular problem, recognizing and respecting individual patient's wishes. I take a multidisciplinary approach to care, including alternative therapies that have been shown to be effective.