Locations: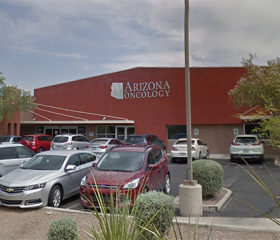 2070 W. Rudasill Rd. #130
Tucson , AZ 85704
View Map
Education & Credentials
College
University of Rochester, Rochester, NY
Medical School
University of Zaragoza, Zaragoza, Spain 1970-1973 and Mount Sinai School of Medicine, New York, NY. 1975
Residency
Kaiser Medical Center, Santa Clara, CA
Internship
Kaiser Medical Center, Santa Clara, CA
Fellowship
University of Arizona Health Science Center, Tucson, AZ
Board Certification
Internal Medicine
Medical Oncology
Academic Honors & Professional Achievements
Fellowship American College of Physicians
Affiliations
Languages
English
Spanish
Italian
Biography
Gerald D. Hagin, MD, FACP is an internal medicine doctor specializing in hematology oncology. Dr. Hagin has traveled the world with Christian medical missions and served in the United States Navy reserve, rising to the rank of Captain. His work with the National Health Service Corps enabled him to provide care to underserved communities throughout Arizona.
Dr. Hagin has been published in multiple peer-reviewed journals. His distinguished career includes teaching, private practice, and clinical investigator in clinical research. Dr. Hagin is board certified in Internal Medicine and Medical Oncology.
Dr. Hagin is a member of the American Society of Clinical Oncology, American College of Physicians, and American Medical Association.
Dr. Hagin is married with two children and three grandchildren. He is active in his Christian faith. He enjoys music, astronomy, traveling, sports, and Bible study. He is fluent in English, Spanish, and currently studying Italian.
Philosophy
"I believe in treating patients with a holistic approach which includes not only physical comfort but also emotional and spiritual comfort for patients and their families. An oncologist must be ready to care for all these needs and know when to seek consultation. It also requires a strong sense of humility. My medical and life experiences have helped shape my perspective with compassion for patients in all stages of their treatment."