Locations: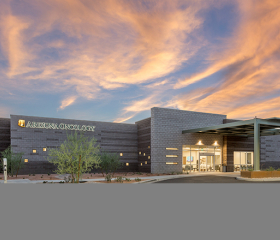 7695 S. Research Dr.
Tempe, AZ 85284
View Map
Call:
480-256-1664
Fax:
480-726-1854 / Radiation: 602-283-3039
Education & Credentials
College
Brown University
Medical School
University of California, Irvine
Residency
University of California, Irvine
Fellowship
University of California, Irvine
Board Certification
Obstetrics and Gynecology and Gynecologic Oncology
Languages
English
Spanish
In The Media
Biography
Dr. Chase's expertise includes gynecologic cancers such as ovarian, endometrial, uterine, cervical and vulvar cancer. She is a member of NRG Oncology, the Society of Gynecologic Oncology, the American Society of Clinical Oncology, and is a Fellow of the American College of Obstetricians and Gynecologists. Dr. Chase has over 30 peer reviewed publications and 35 abstracts presented at organizational meetings. She has expertise in research and collaborative projects on scientific questions related to quality of life, symptom management, novel chemotherapy agents, and supportive care. She has received awards for excellence in patient care and teaching. She also sits on national gynecologic cancer committees related specifically to the care of gynecologic cancers in the elderly, symptom management, and quality of life. She is an assistant professor at the University of Arizona College of Medicine, Phoenix and Creighton University at St. Joseph's Hospital and Medical Center in Phoenix.
Philosophy
Dr. Chase takes a personal approach when treating her patients. She states, "My goal is to treat the patient's cancer aggressively while minimizing side effects and maintaining good quality of life. It is important to me to make sure that I understand the goals of the patient and their family before initiating care."