Locations: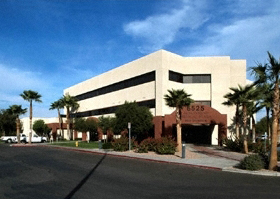 6525 W. Sack Dr., #105
Glendale, AZ 85308
View Map
Education & Credentials
College
Augustana College
Medical School
University of Arizona
Internship
University of Wisconsin
Residency
University of Wisconsin
Board Certification
Radiation Oncology
Biography
Craig Hullett, MD, PhD earned his medical degree from the University of Arizona in Tucson before completing his internship in internal medicine and his residency in radiation oncology at the University of Wisconsin Hospital and Clinics in Madison, WI. While in medical school he earned numerous awards and honors including the Outstanding Achievement Award from the U of A and the Medical Student Prize for Excellence in Neurology from the American Academy of Neurology. Dr. Hullett has also been inducted into the Gold Humanism Honor Society for his ability to provide patients with true humanistic care (compassionate, collaborative, scientifically excellent care) by seeing each other's humanity.
Dr. Hullett has considerable experience in clinical presentations and posters, and an impressive list of medical publications. He has been a journal reviewer for Communication Research, Clinical Breast Cancer, and Practical Radiation Oncology. Dr. Hullett is board certified in radiation oncology and can treat a wide variety of adult malignancies. He specializes in SBRT, IMRT, and brachytherapy treatments.
Philosophy
Dr. Hullett focuses on patients rather than diseases. He recognizes that no patient should be defined by their illness that brings them to his practice. He prides himself in taking the time to collaborate with his patients to mutually determine their best treatment path. Dr. Hullett states "I see patients as partners. I believe the best care occurs when you take time to listen to your patients, to learn about them as individuals, and customize the care plan to their unique needs."
Personal
When outside of the clinic, Dr. Hullett enjoys basketball, football, fishing, and playing the piano. He greatly enjoys spending time with his wife of nearly 30 years and his two sons.