Locations: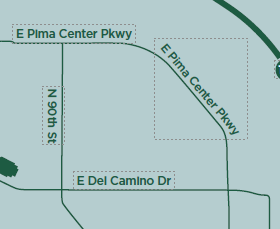 8415 N. Pima Rd., #165
Scottsdale, AZ 85258
View Map
Education & Credentials
College
Johns Hopkins University
Medical School
University of California-Davis
Internship
University of California-San Diego
Residency
University of California-San Diego
Fellowship
Hematology and Oncology at University of California-San Diego
Board Certification
Medical Oncology and Hematology
Academic Honors & Professional Achievements
Among Dr. Di Simone's honors and fellowships are undergraduate honors from Johns Hopkins University, NIH Predoctoral and Postdoctoral fellowships, and receipt of the Edward M. Gold Award, signifying UC Davis' most outstanding student in medicine. Dr. DiSimone's research has been published in Virology, Vaccines, and BMC Microbiology. In recent years, he has contributed to multiple presentations at national conferences on new drug development.
Languages
English
In The Media
Biography
Dr. Di Simone specializes in treating patients with all types of cancer. He holds a longstanding interest in the treatment of prostate, bladder, kidney, and testicular cancer, and supervises the TMC GU Tumor Board.
Dr. Di Simone earned a bachelor's degree with honors in chemistry at Johns Hopkins University and a Ph.D in chemistry at Cal Tech in Pasadena, California. He earned his medical degree from UC Davis and completed his residency in internal medicine at University of California-San Diego, where he served as a hematology and oncology fellow. Dr. Di Simone also served as faculty at Scripps Research Institute after completing research at Cal Tech and Johns Hopkins.
Philosophy
Dr. Di Simone is dedicated to bringing the newest clinical approaches to patient treatment, with particular interest in clinical trials. He is a long-term site research leader for Arizona Oncology, and serves on the US Oncology research committee directing clinical trials.