Locations: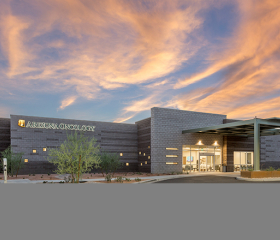 7695 S. Research Dr.
Tempe, AZ 85284
View Map
Call:
480-256-1664
Fax:
480-726-1854 / Radiation: 602-283-3039
Education & Credentials
College
University of Algiers
Medical School
University of Algiers and University of Paris, France
Residency
Michigan State University
Fellowship
Indiana University
Board Certification
Internal Medicine, Medical Oncology and Hematology
Academic Honors & Professional Achievements
First Rank Scholarship throughout Medical Specialty Training in Paris, France
2003 Merit Award, American Society of Clinical Oncology
Affiliations
American Society of Clinical Oncology (ASCO)
American Society of Hematology (ASH)
Languages
Arabic
English
French
Biography
Dr. Madani specializes in the diagnosis and treatment of cancer and blood disorders. He is board certified in medical oncology, hematology, and internal medicine. Dr. Madani graduated from medical school at the University of Algiers in Algeria before pursuing training in hematology at the University of Paris/France where he also holds a PhD in the molecular biology of cancer. He completed his residency in internal medicine at Michigan State University and completed a combined oncology/hematology fellowship at Indiana University Hospitals.
Dr. Madani has been practicing in Arizona since 2006. Dr. Madani is a member of the American Society of Clinical Oncology (ASCO) and the American Society of Hematology (ASH). He also served on the board of directors of the Susan G. Komen Breast Cancer Foundation and holds particular interest in breast cancer survivorship and Care for the Cure. His research has been widely published in various journals.
Philosophy
I believe in a comprehensive approach to treating cancer that includes integrative medicine, compassion, respect, communication and integration of the latest treatment advances including through clinical research and trials.
Personal
In his leisure time, Dr. Madani enjoys the company of his family, reading, and hiking. He is fluent in English, French, and Arabic.