Locations: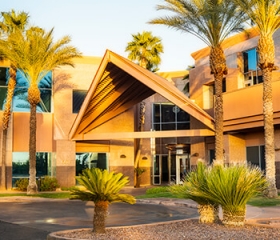 603 N. Wilmot Rd., #151
Tucson, AZ 85711
View Map
Education & Credentials
Medical School
University of Alexandria, Egypt
Residency
Wayne State University
Fellowship
Wayne State University
Board Certification
Medical Oncology and Hematology
Affiliations
American College of Physicians, Member
American Society of Hematology, Member
American Society of Clinical Oncology, Member
Alexandria Student Scientific Association, Member
Art committee; Medical Students Union 2002-2004, President
Medical Students Union 2001-2004, Member
Languages
Arabic
English
Research/Publications
Abdelaziz, Ahmed, and Ulka Vaishampayan. "Cabozantinib for Renal Cell Carcinoma: Current and Future Paradigms." Current treatment options in oncology 18.3 (2017): 18.
Abdelaziz, Ahmed, and Ulka Vaishampayan. "Cabozantinib for the treatment of kidney cancer." Expert Rev Anticancer Therapy. 2017 Jun 21.
Holdhoff, M., Ambady, P., Abdelaziz, A., Sarai, G., Bonekamp, D., Blakeley, J., ... & Ye, X. (2014). High-dose methotrexate with or without rituximab in newly diagnosed primary CNS lymphoma. Neurology, 83(3), 235-239.
Matthias Holdhoff, Guneet Sarai, Ahmed Abdelaziz, David Bonekamp, Stuart A. Grossman, Xiaobu Ye. High-dose methotrexate with and without rituximab for the treatment of newly diagnosed primary CNS lymphoma: Johns Hopkins Hospital experience; ASCO 2013 ASCO Annual Meeting (May 31 - June 4, 2013).
Ahmed Abdelaziz, Vuk Sekicki. A case of myasthenia gravis presenting with apnea: an unusual presentation of the neuromuscular disease; ACP Maryland chapter meeting 2012.
Rihab Sharara, Safa Hegazin, Inas Abuali, Ahmed Abdelaziz, Sapna Kuehl. Norovirus deserves our respect; ACP Maryland chapter meeting 2013.
In The Media
Biography
After graduating from the University of Alexandria, Dr. Abdelaziz completed his internal medicine residency in Baltimore, MD. During his residency, he participated in brain cancer research at Johns Hopkins Hospital. He finished his combined hematology and medical oncology fellowship at Karmanos Cancer Institute/Wayne State University. During his fellowship, he published in the field of kidney cancer. He has a special interest in lung cancer and breast cancer.
Philosophy
My ultimate goal is to help patients live longer and lead healthier lives. Quality of life is extremely important. This can be achieved by using recent advances in precision and individualized medicine as well as immunotherapy, which have changed the landscape of cancer treatment tremendously.
Beside all the new advances in diagnosis and treatment, it is very important to treat the person, not the diagnosis. Understanding the goals and values of each patient is an integral part of any treatment plan.
Personal
Outside of work, Dr. Abdelaziz enjoys spending time with his wife and three daughters. He also enjoys movies and playing basketball.