Locations: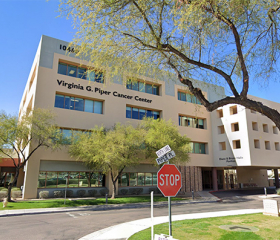 10460 N. 92nd St., #300
Scottsdale, AZ 85258
View Map
Education & Credentials
Medical School
University of Alabama at Birmingham
Residency
University of Alabama at Birmingham
Fellowship
University of Alabama at Birmingham
Board Certification
Hematology
Affiliations
American Society for Blood and Marrow Transplantation
American Society of Hematology
American Society of Clinical Oncology
Languages
English
Biography
Dr. Briggs has over 20 years of clinical experience. She completed her Internal Medicine Internship and Residency, and her Hematology/Oncology and Bone Marrow Transplant Fellowships at the University of Alabama at Birmingham. She was an assistant professor of clinical medicine at the University of Arizona and Arizona Cancer Center from 1996 through 2005. During that time, she was the director of stem cell apheresis of the Bone Marrow Transplant Program, and clinical director from 2003-2005. Dr. Briggs joined the City of Hope Bone Marrow Transplant Program in 2006, as director of apheresis. The program later was renamed the Banner Blood and Marrow Transplant Program, where she remained director of apheresis until late 2011. At that time, she was recruited to Arizona Oncology, to be director of apheresis for the newly created Cancer Transplant Institute, an AO affiliated program for stem cell transplantation.
Dr. Briggs has been involved in many cooperative group and institute-driven research studies over the years, resulting in numerous publications/book chapters. She is a member of the "Best Doctors" international database, recognized for her experience and expertise in malignant hematology and stem cell transplantation.