Locations: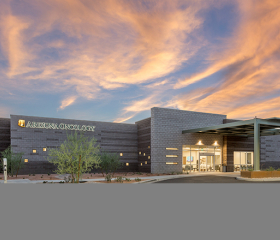 7695 S. Research Dr.
Tempe, AZ 85284
View Map
Call:
480-256-1664
Fax:
480-726-1854 / Radiation: 602-283-3039
Education & Credentials
Medical School
Nilratan Sircar, University of Calcutta
Internship
University of Toledo Medical Center
Residency
University of Toledo Medical Center
Fellowship
University of Cincinnati
Board Certification
Medical oncology and Hematology
Academic Honors & Professional Achievements
Voted Phoenix Magazine Top Doc in 2020 by his peers
Elected Fellow of American College of Physicians in 2015
Won the ACP Quiz Bowl at ACP Ohio Chapter 2010
Ranked second among class of 150 during final year of graduation 2005-06 at Nilratan Sircar Medical College, University of Calcutta, India
Awarded Junior Class Assistant in Surgery in 2005-06
Ranked second among class of 150 in Internal Medicine in 2005-06
Awarded Junior Class Assistant in ENT in 2004-05
First certificate of honors in biochemistry in 2001-02
Languages
Bengali
English
Hindi
Research/Publications
Ghose A, Kundu R, Latif T. Prophylactic CNS directed therapy in systemic diffuse large B cell lymphoma. Crit Rev Oncol Hematol 2014; 91: 292-303.
Ghose A, Kundu T, Toumeh A, et al. A Review of Obesity, Insulin Resistance, and the Role of exercise in breast cancer patients. Nutrition and Cancer 2015; 67(2): 197-202
Ghose A, Yellu M, Wise-Draper T et al. Lymphoma presenting as secondary HLH: a review with a tale of two cases. Clin Lymphoma Myeloma Leuk 2014; 14: e187-193.
Ghose A, Elias HK, Guha G et al. Influence of Rituximab on Central Nervous System Relapse in Diffuse Large B-Cell Lymphoma and Role of Prophylaxis--A Systematic Review of Prospective Studies. Clin Lymphoma Myeloma Leuk 2015; 15: 451-457.
Ghose A, Guha G, Kundu R et al. CNS Hemangiopericytoma: A Systematic Review of 523 Patients. Am J Clin Oncol 2014.
For a full list of publications, check scholar.google.com
In The Media
Biography
Dr. Ghose treats adult hematology and oncology patients. Having graduated from medical school in 2007, he has extensive experience in the medical field, both clinical and research. He has more than 20 peer-reviewed articles in the field of oncology and has presented in national and international conferences including ACP, ASCO, SGIM and ASH. He uses these skills to incorporate the most up-to-date, comprehensive and safe treatment plan when establishing a management strategy for his patients. Dr. Ghose specializes in treating patients with all types of cancer including lung, gastrointestinal, breast, genitourinary (bladder, prostate, renal), skin, myeloma, lymphomas, and other blood disorders.
Currently Dr. Ghose heads the Phoenix area clinical trials for lung cancer patients.
Philosophy
I believe in treating my patients with the same level of respect and compassion I would offer to my own family members. I am a strong advocate for my patients. My approach is individualized to each and every patient, because each patient's condition and situation in life is unique in its own way. While I offer the best strategy and what is right for each patient, I truly believe in listening to the patient, and honoring each individual's wishes.
Personal
In my free time, I enjoy spending time with my family, including playing with my son, daughter, and my dog. I like eating out and traveling. I try to play tennis on a regular basis, too!