Getting a Second Opinion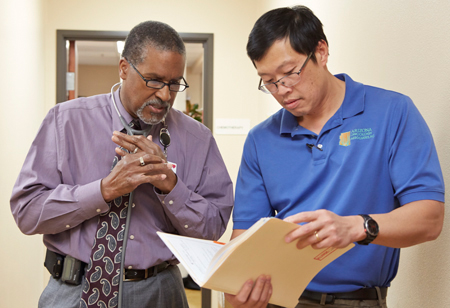 A second opinion is an important part of becoming educated about your cancer and your treatment options.The more you can learn about your diagnosis and your treatment options, the better chance you have of receiving the most appropriate treatment. With advances in technology, research, and clinical trials, more treatment options are available. Getting a second opinion will help you understand these options and help you make an informed decision about which is best for you.
Second opinions will not offend competent physicians. Second opinions will, however, provide reassurance to you and your family and ultimately allow you to receive the most appropriate treatment.
The physicians at Arizona Oncology are available for patient consultations including second opinions. If you have been receiving care from another health care provider and would like to be seen, please visit our appointments page or call one of our Arizona Oncology office locations to request an appointment. Our physicians and their staff treat patients in over 30 locations throughout the state including: Chandler, Deer Valley, East Valley, Flagstaff, Glendale, Green Valley, Nogales, Phoenix, Prescott Valley, Safford, Scottsdale, Sedona, and Tucson.
Our patient schedulers can help determine which physician is best for you. Requests for particular physicians can be accommodated in most situations.