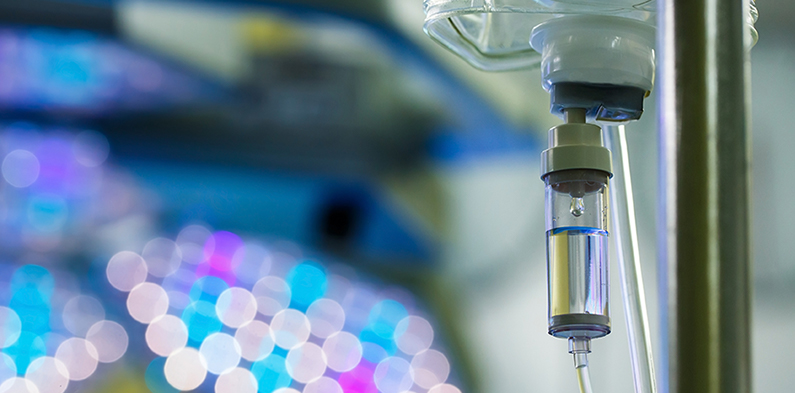 At Arizona Oncology, our approach to treating lung cancer starts with personalized care. This is why our lung cancer doctors are committed to exploring new treatment therapies and innovative diagnostic tools for creating the best treatment for you, which includes lung cancer research and clinical trials.
Clinical Trials for Lung Cancer
Clinical trials are a big part of improving treatments against both small cell lung cancer and non-small cell lung cancer. The goal of researchers is to learn whether or not new lung cancer treatments are safe and effective or better than the standard treatment protocols currently available to patients. Clinical trials are what help them gather this information.
Many clinical trials focus on new treatment options or different combinations of existing treatments and therapies including drug therapies (which may or may not be chemotherapy, surgery, radiation, and others) that show promise for improving survivorship. The primary purpose of cancer research is to help determine if there are new and better treatment options for patients based on their type of cancer and its stage.
Through the clinical trials that our Arizona Oncology doctors and researchers participate in, we are able to contribute to the development of new and better ways to treat lung cancer for not just our patients, but also for patients across the country.
Would I Benefit From a Clinical Trial?
It is important to understand that not everyone can participate. Certain guidelines are set in place to identify appropriate participants and keep them safe. For some patients, your oncologist may recommend a clinical trial because they feel it's the right cancer treatment for you and your diagnosis. Before joining a clinical trial, the participant must qualify for the study. Criteria varies depending on the trial, but is usually based on factors such as age, gender, previous treatment history, and the stage or type of your lung cancer. A member of the Arizona Oncology cancer research team will be able to tell you if you qualify for a particular lung cancer trial.
While there are possible benefits with clinical trials, there is also the possibility of more appointments and testing required. If a cancer research trial is suggested for you, feel free to discuss the pros and cons with your oncologist and also with your family or support partner(s). If you are considering a clinical trial for lung cancer, here is some information that that may help you understand more about clinical trials. Before making your final decision, be sure to discuss any questions or concerns you have with your cancer care team.
Leading Edge Research, Better Results
Because of our affiliation with the US Oncology Network, a worldwide leader in cancer research, our patients have the chance to participate in some of the most advanced clinical trials today. US Oncology Research, supported by McKesson Specialty Health, specializes in Phase I-IV oncology clinical trials and is one of the largest and most reputable community-based research networks in the world. With more than 1,600 available clinical trials and over 72,000 patients enrolled across the country, the program is giving patients the opportunity for a better outcome and quality of life.
Currently, lung clinical trials are available at select Arizona Oncology locations, such as Phoenix, East Valley, Tempe, Glendale, and Southern Arizona. For more information on participating in these lung cancer trials or if you would like to learn more about our other clinical trials, please ask your oncologist.
View a complete list of all of the trials available through Arizona Oncology.