Tucson - Breast Surgical Oncology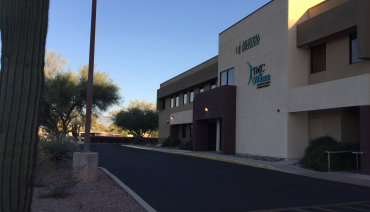 2625 N. Craycroft Road, Suite 201
Tucson, AZ 85712
Phone: (520) 416-5602
Fax: (520) 323-0076 
February 18, 2020

The internet contains many valuable sources of information about cancer. Unfortunately, it's also used to spread fear through myths and misconceptions that are repeated so often that many people believe they're true. These 12 statements about cancer are often relayed as fact. However, they are really myths.

Myths About Cancer

A cancer diagnosis means the end of life.
Cutting out sugar will cure cancer.
Cancer is caused by artificial sweeteners.
A biopsy or surgery will cause cancer to spread.
Cancer cures are being withheld.
Cancer is a modern disease created by humans.
Smartphones cause cancer.
Advances in technology mean we should have cured cancer by now.
Cancer is contagious.
Superfoods can stop cancer.
No family history of cancer means you're not at risk.
Cosmetics cause cancer.

February 6, 2020

If you are preparing for or anticipating having to schedule your first mammogram, you may be wondering what to expect. A mammogram is a non-invasive diagnostic scan essential for early detection of breast cancer. It can be an inexpensive and highly effective method for reducing breast cancer risks. Having regular mammograms can be critical for those with a higher risk level or history of family breast cancer of any age.

Today, we'll provide a guide to preparing for your first mammogram and outline what you can expect during your first screening.
About the Craycroft Breast Surgical Oncology Location
Michele Boyce Ley, MD, who practices at this location in Tucson, specializes in breast surgical oncology. Dr. Ley has many years of rigorous education, training, and experience focusing on breast cancer and surgery, providing her with a superior understanding of breast cancer biology, genetics, and advanced oncoplastic surgical techniques, plus breast preservation procedures. By adding Dr. Ley to the practice, Arizona Oncology enhances its ability to offer multidisciplinary team care for all types of complex breast issues, including benign breast disease, malignancies, and management of high-risk patients.