Tucson - Breast Surgical Oncology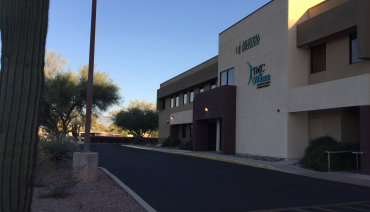 2625 N. Craycroft Road, Suite 201
Tucson, AZ 85712
Phone: (520) 416-5602
Fax: (520) 323-0076 
November 19, 2019

While certain cancers such as brain tumors are viewed as equally affecting men and women alike, other cancers are seen as gender specific. For instance, prostate cancer is identified as a type of cancer that only affects men for the simple reason that women do not have prostates. Breast cancer is widely recognized as being a common type of cancer that affects women. However, what isn't talked about as much is the fact that breast cancer affects men as well. Let's take a closer look at the signs, symptoms, risk factors, screening, and treatment options available for male breast cancer.

October 1, 2019

More than likely, someone close to you currently has or has had breast cancer. According to the National Breast Cancer Foundation, Inc. 1 in 8 women will be diagnosed with breast cancer in their lifetime. Fortunately, great strides are being made in an effort to find a cure and eradicate breast cancer. October is breast cancer awareness month, a time to celebrate survivors, and support those who are currently battling breast cancer and those who will in the future. If you're wondering how you can show your support during breast cancer awareness month and all throughout the year, then you have come to the right place. Let's take a look at how you can take a stand against breast cancer.
About the Craycroft Breast Surgical Oncology Location
Michele Boyce Ley, MD, who practices at this location in Tucson, specializes in breast surgical oncology. Dr. Ley has many years of rigorous education, training, and experience focusing on breast cancer and surgery, providing her with a superior understanding of breast cancer biology, genetics, and advanced oncoplastic surgical techniques, plus breast preservation procedures. By adding Dr. Ley to the practice, Arizona Oncology enhances its ability to offer multidisciplinary team care for all types of complex breast issues, including benign breast disease, malignancies, and management of high-risk patients.