Scottsdale - Gynecologic Oncology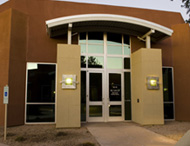 10197 N. 92nd Street, Suite 101
Scottsdale, AZ 85258
Phone: (480) 993-2950
Fax: (480) 993-2957
Gynecologic Oncology
Treatments & Services
Clinical Trials & Research
Genetic Risk Assessment
Outpatient Chemotherapy
Pharmacy/Admixture

December 20, 2017

Significant achievements have been made in the management of patients with cancer from research involving clinical trials over the last few decades. In fact, from November 2015 to October 2016, a whopping 20 different therapies for more than 12 different cancers were approved (Journal of Clinical Oncology, 2016). Cancer clinical trials are designed to achieve specific goals such as determining the safest and most effective dose of a new drug, uncovering the potential side effects of interventions, and finding new surgical or radiological methods.

Clinical Trial Phases

Phase I

Research, which leads to human testing, often starts at the test tube level. For cancer, this may include treating cancer cells with the drug(s) of interest.

December 13, 2017

A Physician Assistant (PA) is a nationally certified and state-licensed medical professional who is trained in a format similar to physicians. The role of the PA was first implemented by Dr. Eugene Stead Jr. of Duke University Medical Center to help alleviate a shortage of primary care physicians. Dr. Stead assembled the first PA class in 1965 choosing four Navy Hospital Corpsmen who had received considerable medical training during their military service. The curriculum was based upon Stead's knowledge of the fast-track training doctors received during World War II. The first PA class graduated from Duke University on October 6th, 1967. Today, there are 229 accredited PA programs nationally. The average time it takes to complete both the classroom and supervised clinical work is 28 months after receiving a bachelor's degree.