Scottsdale - Gynecologic Oncology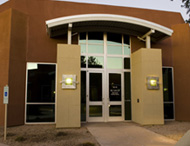 10197 N. 92nd Street, Suite 101
Scottsdale, AZ 85258
Phone: (480) 993-2950
Fax: (480) 993-2957
Gynecologic Oncology
Treatments & Services
Clinical Trials & Research
Genetic Risk Assessment
Outpatient Chemotherapy
Pharmacy/Admixture

October 10, 2018

A variety of studies have shown that an occasional glass of red wine has been demonstrated to have a positive effect on heart health. Also, beer has been linked to "some benefit against cardiovascular disease", according to a study published in the peer-reviewed journal Nutrition, Metabolism and Cardiovascular Diseases. And, at least one study by the European Journal of Cancer Prevention suggests alcohol could reduce the risk of Hodgkin lymphoma.

However, before you pop a cork and say "Cheers" this holiday season, there are some cancer-related risks you should be aware of. A growing number of studies suggest concerning links between the development of certain types of cancers and alcohol consumption.

September 17, 2018

At Arizona Oncology, we understand that cancer impacts every aspect of our patients' lives, with effects that can last for a long time after initial therapy is completed. Our survivorship nurse practitioner Katy Clarke, FNP answers some common questions about cancer survivorship and our survivorship program.

Am I a cancer survivor?

If you have been diagnosed with cancer, yes! You are considered a cancer survivor from the day of your diagnosis until the day of your death from any cause. You do not have to wait for a certain number of years, or be considered free of disease, in remission, or cured to be a cancer survivor.