Scottsdale - HH Cancer Transplant Institute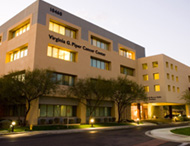 Scottsdale - Stem Cell Transplant Service
10460 N. 92nd Street, Suite 200
Scottsdale, AZ 85258
Phone: (480) 323-1573
Fax: (480)882-5876
November 30, 2018

Although the human papillomavirus (HPV) is quite common, there is still a lot of confusion when it comes to the facts. But in order to protect your health – and those you love – it's important to break through the myths you may have heard about HPV. Here are five common HPV myths and the truth about them.

HPV Myth #1: Only women can get it.

Truth: HPV is a very common virus among both women and men. An estimated 80% of sexually active people will contract it at some point in their lives.

October 10, 2018

A variety of studies have shown that an occasional glass of red wine has been demonstrated to have a positive effect on heart health. Also, beer has been linked to "some benefit against cardiovascular disease", according to a study published in the peer-reviewed journal Nutrition, Metabolism and Cardiovascular Diseases. And, at least one study by the European Journal of Cancer Prevention suggests alcohol could reduce the risk of Hodgkin lymphoma.

However, before you pop a cork and say "Cheers" this holiday season, there are some cancer-related risks you should be aware of. A growing number of studies suggest concerning links between the development of certain types of cancers and alcohol consumption.