Scottsdale - Gynecologic and Medical Oncology, Hematology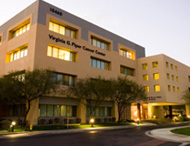 10460 N. 92nd Street, Suite 402
Scottsdale, AZ 85258
Phone: (480) 860-2540
Fax: (480) 860-2536
Treatments & Services
Diet & Nutrition Services
Clinical Laboratory
Clinical Trials & Research
Genetic Risk Assessment
Outpatient Chemotherapy
Pharmacy/Admixture

February 14, 2020

Colorectal cancer is one of the leading causes of death in the United States. In fact, research shows that it is the third-leading cause of cancer-related death in the United States, will result in over 53,000 fatalities in 2020, and will appear in almost 150,000 patients over that same time frame.

As with many health issues, knowledge of colorectal cancer means power: the power of early detection, treatment, and in some cases even prevention. You may worry that you or a loved one are at risk for developing colorectal cancer; or you may want to better understand certain aspects of this disease. If so, then the following information will likely prove to be very helpful to you, as it covers several frequently asked questions about this type of cancer.

February 6, 2020

If you are preparing for or anticipating having to schedule your first mammogram, you may be wondering what to expect. A mammogram is a non-invasive diagnostic scan essential for early detection of breast cancer. It can be an inexpensive and highly effective method for reducing breast cancer risks. Having regular mammograms can be critical for those with a higher risk level or history of family breast cancer of any age.

Today, we'll provide a guide to preparing for your first mammogram and outline what you can expect during your first screening.