Phoenix - Biltmore Cancer Center (Gynecologic Oncology)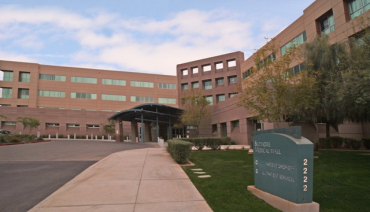 2222 E. Highland Avenue, Suite 400
Phoenix, AZ 85016
Phone: (602) 253-5300
Fax: (602) 253-4400
Treatments & Services
Clinical Laboratory
Clinical Trials & Research
Diagnostic Imaging
Nurse Navigator
Outpatient Chemotherapy
Pharmacy/Admixture
PET Imaging

June 5, 2020

More people than ever are working from home as the effects of COVID-19 spread across the globe. This difference in workspace leads to changed schedules for both parents and children.

Some of the perks that come with this working from home include flexible hours, spending more time with family, and leaving your commute behind. Unfortunately, you could also be exposing yourself to additional skin cancer risks that you don't normally face. Watch for these risks and use practical tips to prevent extra sun exposure while working from home.

May 6, 2020

Metastatic breast cancer, which may also be referred to as Stage IV breast cancer, indicates that cancer has spread from the breast tissue and the nearby lymph nodes to other organs in the body, most commonly the bones, lungs, liver or brain. Any type of breast cancer (estrogen-positive, HER2-positive, etc.) can metastasize (spread) to other areas of the body.

When a tumor is found outside of the breast, it's made up of breast cancer cells. For example, if you have a tumor in the lungs that is metastasized breast cancer, it contains breast cancer cells, not lung cancer cells. These cells may no longer react to the treatments given in the past, meaning that new cancer therapies may be necessary.