Phoenix - Biltmore Cancer Center (Gynecologic Oncology)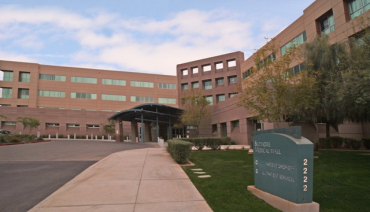 2222 E. Highland Avenue, Suite 400
Phoenix, AZ 85016
Phone: (602) 253-5300
Fax: (602) 253-4400
Treatments & Services
Clinical Laboratory
Clinical Trials & Research
Diagnostic Imaging
Nurse Navigator
Outpatient Chemotherapy
Pharmacy/Admixture
PET Imaging

November 19, 2019

While certain cancers such as brain tumors are viewed as equally affecting men and women alike, other cancers are seen as gender specific. For instance, prostate cancer is identified as a type of cancer that only affects men for the simple reason that women do not have prostates. Breast cancer is widely recognized as being a common type of cancer that affects women. However, what isn't talked about as much is the fact that breast cancer affects men as well. Let's take a closer look at the signs, symptoms, risk factors, screening, and treatment options available for male breast cancer.

November 13, 2019

Nearly all cases of cervical cancer are caused by exposure to the human papillomavirus or HPV. The good news is that cervical cancer is almost always preventable, however, there's a lot of confusion when it comes to the facts. Understanding more about the connection between HPV and cervical health, in general, can greatly help in the prevention of this kind of cancer. Below is some very important information every woman should know.

HPV: Where Most Cervical Cancers Begin

Cervical cancer is a disease that forms in the tissues of a woman's cervix--the lower part of the uterus (womb) that connects to the vagina (birth canal). According to the National Cervical Cancer Coalition, 99% of cervical cancers were caused by human papillomavirus (HPV), a common sexually transmitted disease (STD).