Phoenix - Deer Valley - Gynecologic Oncology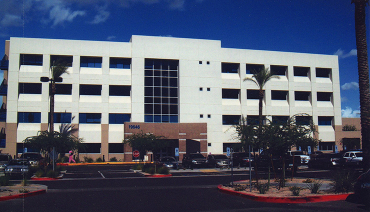 19646 N. 27th Avenue, Suite 403
Phoenix, AZ 85027
Phone: (623) 879-4477
Fax: (623) 879-4445
Patient Forms
New Patient Intake Form
Treatments & Services
Clinical Laboratory
Clinical Trials & Research
Outpatient Chemotherapy
Pharmacy/Admixture

September 27, 2018

September is Ovarian Cancer Awareness Month – a time dedicated to informing women and their families about a disease that affects thousands of women each year.

Ovarian cancer, a type of cancer that begins in the ovaries, is often referred to as the "silent killer" because it isn't usually diagnosed until it has progressed to an advanced stage. Many early symptoms either aren't apparent or they are mimicking symptoms of other stomach and digestive illnesses. This is why it's not only important to know the signs and symptoms of ovarian cancer, but also to pay close attention to any new or unusual changes in your body and have them addressed by a medical professional.

September 17, 2018

At Arizona Oncology, we understand that cancer impacts every aspect of our patients' lives, with effects that can last for a long time after initial therapy is completed. Our survivorship nurse practitioner Katy Clarke, FNP answers some common questions about cancer survivorship and our survivorship program.

Am I a cancer survivor?

If you have been diagnosed with cancer, yes! You are considered a cancer survivor from the day of your diagnosis until the day of your death from any cause. You do not have to wait for a certain number of years, or be considered free of disease, in remission, or cured to be a cancer survivor.