Glendale - Arrowhead Radiation Oncology and Imaging Center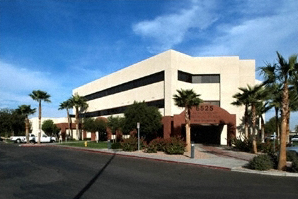 Glendale - Arrowhead Radiation Oncology and Imaging Center
6525 W. Sack Drive, Suite 105
Glendale, AZ 85308
Phone: (623) 888-5400
Fax: 623-888-5444
Patient Forms
Radiation Oncology
Treatments & Services
Diagnostic Imaging
PET Imaging
Radiation Therapy
High-dose-rate Brachytherapy
Intensity-Modulated Radiation Therapy

November 20, 2019

If you're scheduled for a prostate biopsy, your doctor is likely testing a tumor for cancer. During this outpatient procedure, tissue will be removed from the tumor using a needle. It will then be analyzed by a pathologist, a doctor who reviews the results of the biopsy and provides information about the findings. The results of your biopsy are provided in a pathology report.

Your oncologist or urologist will use the pathology report as a key piece of information in determining if cancer is present and the stage, based on the cell structure in the tumor. It will also play a key role in determining whether treatment is needed at this time.

November 19, 2019

While certain cancers such as brain tumors are viewed as equally affecting men and women alike, other cancers are seen as gender specific. For instance, prostate cancer is identified as a type of cancer that only affects men for the simple reason that women do not have prostates. Breast cancer is widely recognized as being a common type of cancer that affects women. However, what isn't talked about as much is the fact that breast cancer affects men as well. Let's take a closer look at the signs, symptoms, risk factors, screening, and treatment options available for male breast cancer.