Glendale - Arrowhead Radiation Oncology and Imaging Center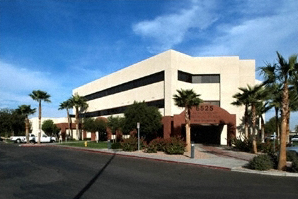 Glendale - Arrowhead Radiation Oncology and Imaging Center
6525 W. Sack Drive, Suite 105
Glendale, AZ 85308
Phone: (623) 888-5400
Fax: 623-888-5444
Radiation Oncology
Treatments & Services
Diagnostic Imaging
PET Imaging
Radiation Therapy
High-dose-rate Brachytherapy
Intensity-Modulated Radiation Therapy

May 14, 2018

For some cancer patients, treatment is a rough road to travel. This is why they often look for additional practices or products that can be used in conjunction with their standard cancer treatment to help manage cancer symptoms and treatment side effects. Treatments such as these are called complementary therapies. While there are many complementary therapies that can help, essential oils seem to have gained the significant attention for their aid in providing relief for cancer patients during treatment.

May 4, 2018

A recent study published in the Journal of the National Cancer Institute made headlines last year for its startling and mysterious conclusion: The incidence of colorectal cancer in young adults has increased sharply in generations born after 1950. Individuals born in the 1990s (currently age 18 to 27) are twice as likely to develop colon cancer and four times as likely to develop rectal cancer than individuals born in the 1950s were at those ages.

Unfortunately, no one has discovered why is this type of cancer is suddenly on the rise in younger adults. Cancer researchers suspect contributing factors may include changes in diet, more sedentary lifestyles, and obesity. Another theory is that cancers are simply being detected much earlier than in past decades.