Topics: Health
December 14, 2020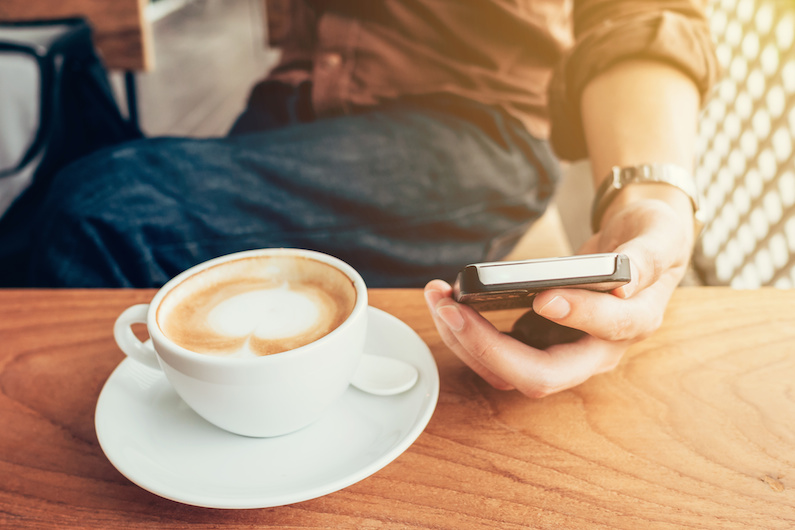 This year, things are likely going to be a bit different when it comes to celebrating the holidays. We all need to do our part to help keep one another safe and healthy while there is a COVID-19 pandemic. Make sure to consult the Arizona Department of Health for the latest guidelines about wearing masks and social distancing. For individuals with a cancer diagnosis and their loved ones, it's a good idea to make a plan now for how to celebrate safely. With that in mind, here are some tips for having a joyful season.
Preparing for Holiday Events
Before accepting an invitation to a holiday event in December, it's prudent to know what the risks are. Fortunately, you have experts available to provide you with exactly the information you need. To give you peace of mind, ask your oncologist for information on any potential risks for your desired plans for the holidays. He or she will be able to give you the latest details, based on guidance from experts at the Centers for Disease Control.
Make Sure to Connect on a Regular Basis, Online
Thanks to high-speed internet capacity and the ability of most smartphones, laptops and tablet computers to make video calls, it's never been easier to maintain connections with friends and family. You can set up your device on the dining room table to share a meal with others online, when you're not able to get together in person. Resting on the couch in your living room, you can view relatives in another location, sprawled out on their own couches. It's not the same as actually sitting next to each other, but you'll still have that connection, which is what we are longing for the most during the holidays. Arrange for regular contact with others with online video chats, such as at lunch time on Wednesdays. Or, count on connecting with friends to have a group conversation about your favorite TV show as soon as the latest episode has streamed. It would also be fun to play games with friends online, an experience which often includes a social component, allowing you to converse over headsets or through online chatting. Games you might have been counting on to play in person over the holiday break can still be enjoyable via the Internet. This would also be an opportunity to expand your horizons, learning about new games you haven't heard of yet, that your partners would also enjoy playing with you.
Don't Be Afraid to Ask for Help
Chances are that you could use some assistance with all the activities associated with holiday celebrations, especially if you are already fatigued from cancer or cancer treatments, or are recovering from cancer surgery. The American Cancer Society reminds people who have been diagnosed with cancer to rely on others around them for help with holiday tasks such as buying presents, wrapping and delivering them and decorating your home. What's more, prepare yourself to say "no" to invitations to do something over the holidays if you're just not up to it.
Share the Joy of Holiday Music and Special, Favorite Treats
What are the holidays without plenty of joyful music? This year, consider sharing your favorite songs by putting them in a playlist that you share with others. Sharing food virtually is another great activity by exchanging recipes with relatives so everyone can enjoy grandmother's festive cookies or an uncle's traditional casserole. You can cook them together while chatting online and then get to watch everyone smiling as they enjoy the tasty holiday treats.
Staying Safer While Celebrating the Holidays
Just having cancer makes your life complicated enough. When you add the potential for catching another disease that's so easily spread between people like the coronavirus is, you'll need to make changes in how you spend time with others. COVID-19 is certainly throwing obstacles in front of people who just want to celebrate the holidays this December with their loved ones as per usual. But by hunkering down and realizing that we're all in this together, we can put the coronavirus pandemic into perspective. Wearing face masks when out and about while social distancing is difficult to get used to, but it's all in the name of preserving our health. At Arizona Oncology our compassionate staff is dedicated to providing patients with the support they need. We understand what it's like to celebrate the holidays while physically separated from friends and family, especially while experiencing cancer during a global public health crisis. SOURCES