Topics: Breast Cancer, Clinical Trials, Lung Cancer, Phoenix Cancer Center
June 19, 2017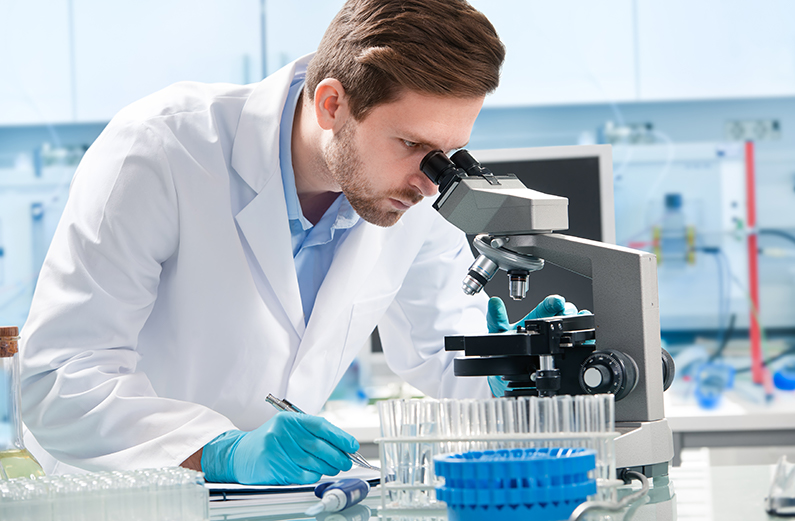 One aspect of cancer treatment is clinical research. While it's not the recommended treatment plan for all patients, clinical trials through the Arizona Oncology cancer research program bring new options for cancer treatment to patients who aren't having success with other treatments or have a unique type of cancer that has a treatment option under investigation.
With a community-based cancer research trial, patients don't have to travel long distances to access these latest treatments being studied not only by oncologists in Phoenix, but across the country, to try to bring newer and better options to all patients.
Lung Cancer Trials in Phoenix
Considering that more people die from lung cancer in the United States than any other type of cancer, increasing the number of lung cancer research trials is extremely important. The Phoenix-area Arizona Oncology research team is currently running eight different lung cancer research trials at the offices in Phoenix and Scottsdale, the West Valley and the East Valley areas. Each trial is focused on a different type of treatment or aspect of lung cancer treatments – such as chemotherapy timing during lung cancer treatments or medication dosing frequencies in patients with advanced non-small cell lung cancer. Patients are invited to participate when they meet a specific set of participation requirements, but it never hurts to remind your oncologist if you're interested in learning more about cancer research trials that may be available to you.
Breast Cancer Trials
Arizona Oncology in Phoenix currently has ongoing breast cancer clinical trials. Each one provides detailed data that helps the investigators learn and make adjustments so that a new treatment option can be made
Entering a trial for the exact type of cancer a patient is suffering from and receiving multidisciplinary support is the key to the most successful patient outcomes possible.
Breast cancer trials, like those for lung cancer, have led to exciting new breakthroughs in cancer treatments and patient outcomes. Such as, the discovery of the benefits of hormone therapies during breast cancer treatment; which have now become a standard part of treatment.
The success of these hormone therapies, and in particular introduction of the new breast cancer treatment for Her2neu+ breast cancer patients called Herceptin, resulted from successful clinical trials that the Arizona Oncology team participated in as a part of the US Oncology Research Network.
Targeted therapy is another promising breast cancer treatment method that is currently going through the clinical trial process, including patients in the Phoenix area, to gain FDA-approval for use with breast cancer patients.
Visit our Breast Cancer Clinical Research page for more information specifically regarding breast cancer clinical trials at Arizona Oncology.
Arizona Oncology's Clinical Trials
Arizona Oncology is leading the way in cancer trials and research. Our research networks have provided innovative trials for over 50,000 patients that have participated in their programs. Since we are part of the US Oncology Research Network, we are able provides Phoenix-area patients with access to innovative and leading-edge clinical trials.
Arizona Oncology in Phoenix, and surrounding areas- such as Chandler, Deer Valley, East Valley, Estrella, Glendale, Peoria, West Valley and Scottsdale, provides dozens of cancer trials for several different types of cancers, including lung cancer and breast cancer, with a particular focus on Phase II and Phase III research. Visit What You Should Know Before Considering a Cancer Clinical Trial for more information or talk to your oncologist regarding cancer education and treatment options.
Sources: