June 25, 2019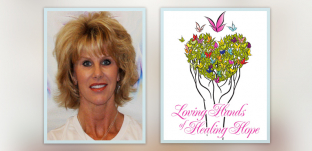 By: Lori McNeill
Do you ever feel like you were meant to do something ... as if your life has guided you toward serving a particular purpose? Or even that you've come full circle from one point in your life to a similar place, but as a changed person from the journey?
"I'm a spiritual person, and I believe God brought me full circle," said Mareta Childs, Founder and Executive Director of Loving Hands of Healing Hope, a Tucson non-profit that provides spa services to those going through cancer treatments.
Mareta does seem to have come full circle to bring an idea to fruition: from supporting cancer patients as a single volunteer, to receiving support from friends during her own cancer journey, to providing support on a broader scale with a team through her salon and spa.