Topics: Breast Cancer
October 10, 2021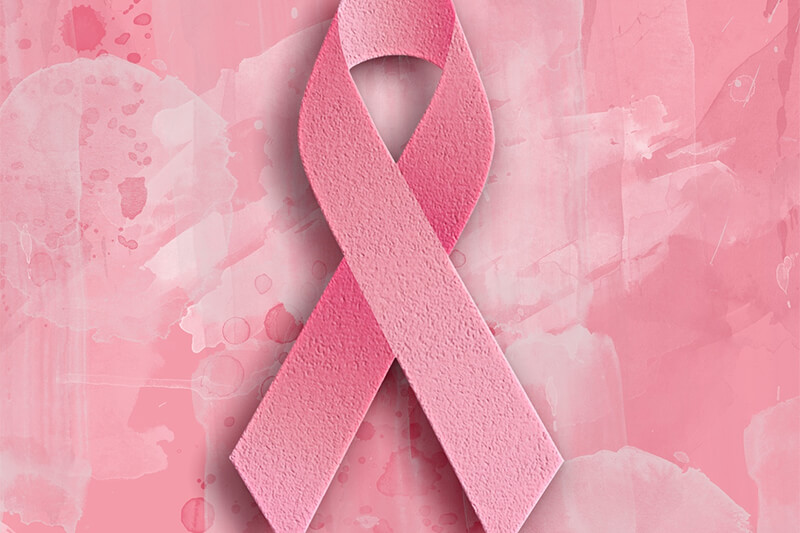 October is a month we focus on Breast Cancer Awareness, so let's speak directly with two of Arizona Oncology's breast surgeons, Ronald Bauer, MD and Karen Hendershott, MD, FACS about their recommendations.
Q: What are the latest techniques when it comes to surgery for breast cancer?
Dr. Bauer: There aren't too many new surgical techniques in breast surgery right now. In general, we are doing more conservative procedures than in the past and relying more on radiation and new drugs given by medical oncologists. These treatments have a similar survival to the past aggressive surgical techniques without the morbidity of surgery.
Q: What should women consider when choosing between a lumpectomy with radiation and a mastectomy?
Dr. Hendershott: Choosing the right breast surgery depends on multiple factors. Do you have a genetic mutation that puts you at increased risk of additional breast cancers? Do you have enough breast tissue to remove all the cancer and still leave a nice cosmetic result? Are you able to have radiation treatment?
In women who don't have a genetic risk of more breast cancers and are able to have all the cancer removed while preserving the breast, they are almost always best served by a lumpectomy with radiation. Lumpectomy with radiation has at least equal survival rates compared to a mastectomy, and recent data suggests there may actually be a survival benefit to lumpectomy because of the radiation. Local recurrence rates are slightly higher when the breast is preserved: a mastectomy has a 3-5% chance of recurring in the chest wall skin/small amount of remaining breast tissue while the recurrence rate after lumpectomy with radiation is typically around 10-15%. Women who take hormone blocking pills after surgery will reduce the risk of a local recurrence even more, so they have around a 6-8% chance of the cancer coming back in the breast or lymph nodes.
Dr. Bauer: I like to obtain a breast MRI after patients receive their diagnosis to make sure only one cancer is present and a lumpectomy then would be a possible option for treatment. I also have almost all of the newly diagnosed breast cancer patients undergo genetic testing with Dr. Walker. If they carry an actionable mutation, then bilateral mastectomies would be a safer choice for them either with or without reconstruction. The genetic testing is almost always covered by the insurance company, with the price coming down to around $250. The studies have shown that lumpectomy with radiation is equivalent to mastectomy when survivals are compared, so patients are not compromising their survival by selecting breast conserving surgery.
Q: Does having a mastectomy mean women can skip chemotherapy?
Dr. Hendershott: A common area of confusion is the difference between local treatments and systemic treatments for breast cancer. Many people mistakenly believe that doing a bigger surgery – a mastectomy – will change recommendations for chemotherapy. Because chemotherapy is designed to kill cancer cells that have already left the breast, the type of surgery that is chosen won't change the possible need for chemo.
Q: What are the latest options to improve cosmetic outcomes after breast cancer surgery?
Dr. Bauer: More nipple sparing mastectomies are being performed with direct implant reconstruction with similar recurrence rates compared with non-nipple sparing mastectomies which were always done in the past. So less radical surgery is being performed with better cosmetic outcomes and similar survival to the past more aggressive procedures.
Dr. Hendershott: Increasingly, there has been a push towards "oncoplastics" which seeks to maximize the cosmetic outcome after breast conservation surgery. This can be done by the breast surgeon or in combination with a plastic surgeon. Moving around adjacent breast tissue or performing a breast lift and reduction at the time of the cancer surgery can often preserve the shape and contour of the post-lumpectomy breast. If needed, work can be done on the opposite breast to help them look more similar.
Q: When should a bilateral mastectomy (both breasts removed) be considered?
Dr. Hendershott: There is no survival benefit to removing the healthy breast unless there is a genetic mutation. Removing both breasts more than doubles the risk of having complications after surgery. Both patients and physicians tend to overestimate the risk of developing cancer in the other breast. Studies have shown you have a 2-4% chance of developing cancer on the other side over the next ten years. When you consider that the average American woman has a lifetime risk of developing breast cancer of 12%, this means you would need to live at least 30 years after your original diagnosis to equal the chance your neighbor will get her first diagnosis of breast cancer. From a cancer perspective, it is often very reasonable to not remove the other breast.
Q: What if a woman is still having difficulty making a choice about her breast surgery?
Dr. Bauer: Patients should always ask what treatment their surgeon recommends and would they recommend it for their wife, sister or mother? That answer will put everything in perspective for them.
If you would like to speak with one of our breast surgical oncologists for a consultation or second opinion, we invite you to schedule a appointment at the Arizona Oncology office where they practice: https://arizonaoncology.com/physicians/
*Dr. Hendershott is no longer with Arizona Oncology.