Locations: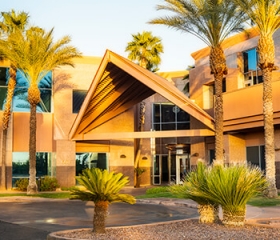 603 N. Wilmot Rd., #151
Tucson, AZ 85711
View Map
Education & Credentials
Undergraduate
Saint Catherine University, Saint Paul MN
Graduate
The University of Arizona, Tucson AZ
Certifications
Board Certified Family Nurse Practitioner
Advanced Oncology Certified Nurse Practitioner
Affiliations
Oncology Nursing Society
Advanced Practitioner Society for Hematology/Oncology
Biography
Katy Clarke is a nurse practitioner specializing in medical oncology, cancer risk reduction, breast cancer care and cancer survivorship at Arizona Oncology in Tucson.
Prior to joining Arizona Oncology, Katy spent 8 years caring for breast cancer patients at the University of Arizona Cancer Center. Additionally, she has worked as a bone marrow transplant (BMT) and chemo nurse in academic medical centers in Minnesota and Arizona.
Katy has presented research posters at the San Antonio Breast Cancer Symposium, published in the Journal of the Advanced Practitioner, and has been an invited speaker at events both inside and outside of Arizona.
Philosophy
Katy aims to provide the education, support, and wellness promotion to help patients live the best life possible after a cancer diagnosis.
Personal
Katy is a board member for Bag It, a local organization dedicated to advocacy and education for cancer survivors and their family members. She loves getting outside and volunteers as a hike leader for Hike It Baby, a nonprofit dedicated to helping families with young children explore the outdoors. She also enjoys running, rock climbing, and playing the harp.